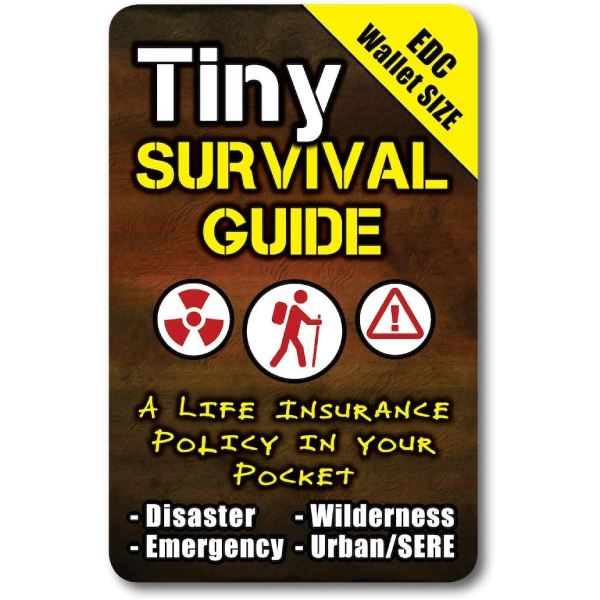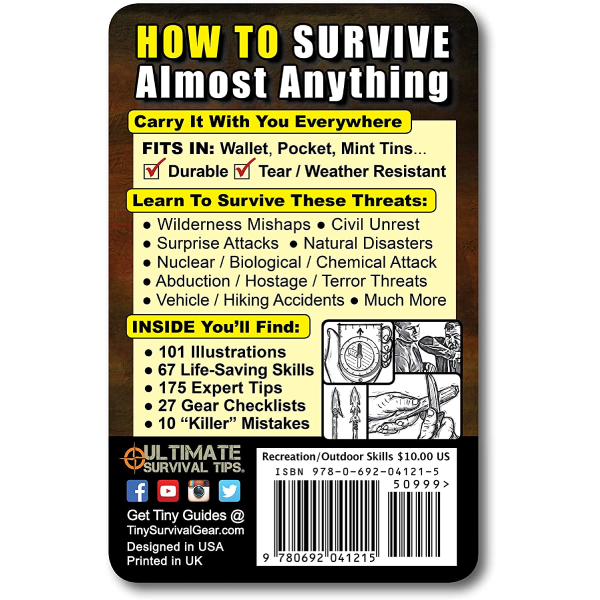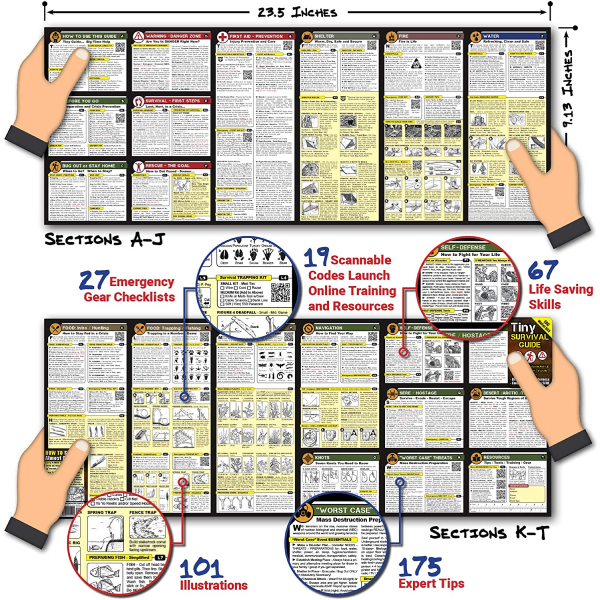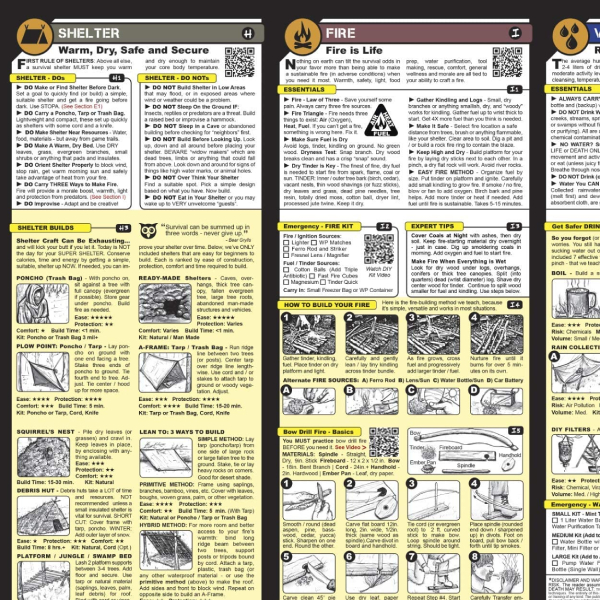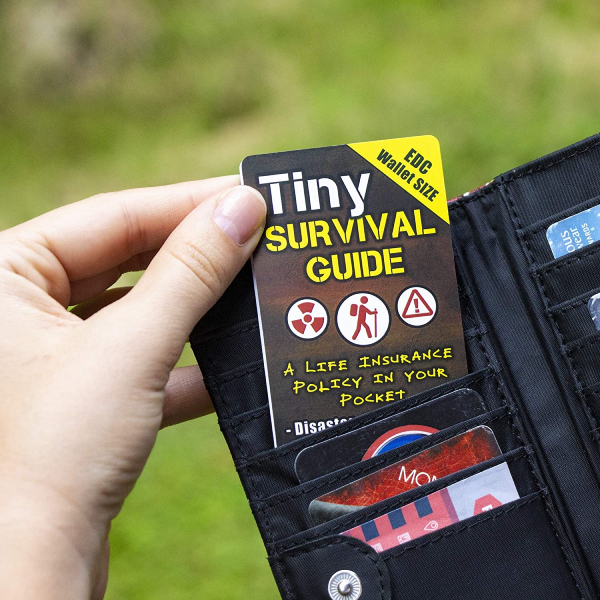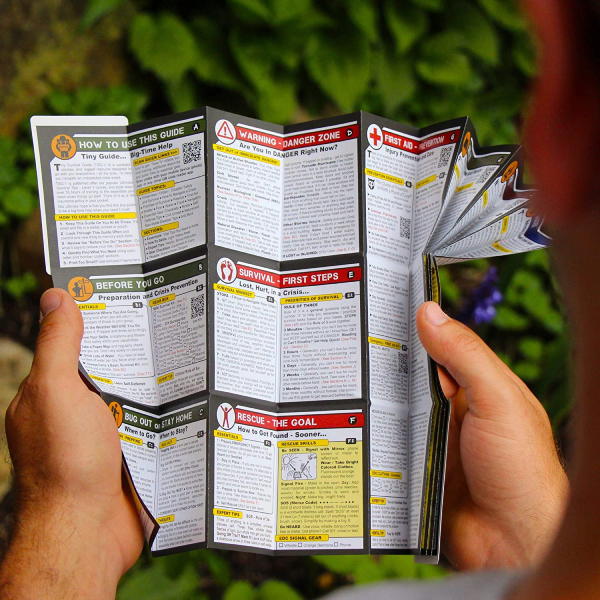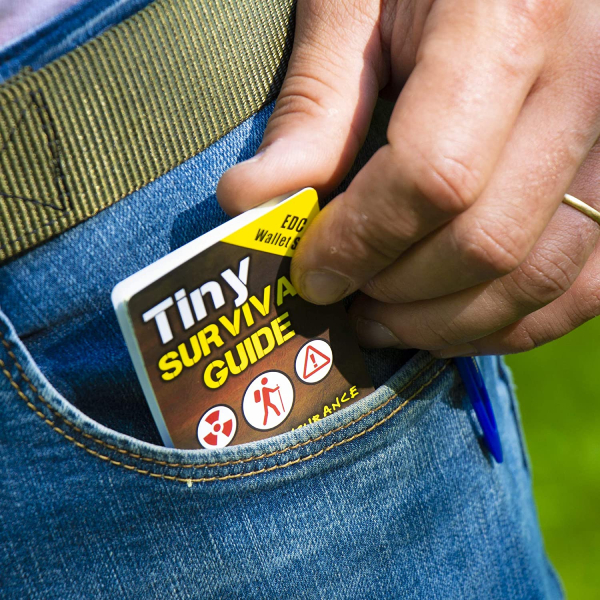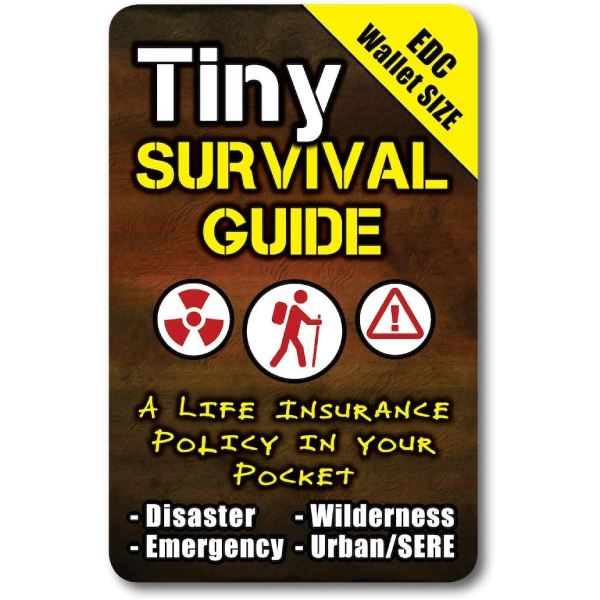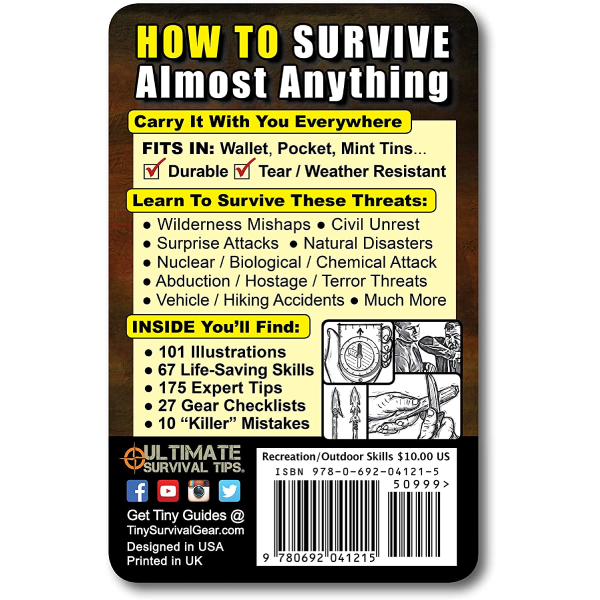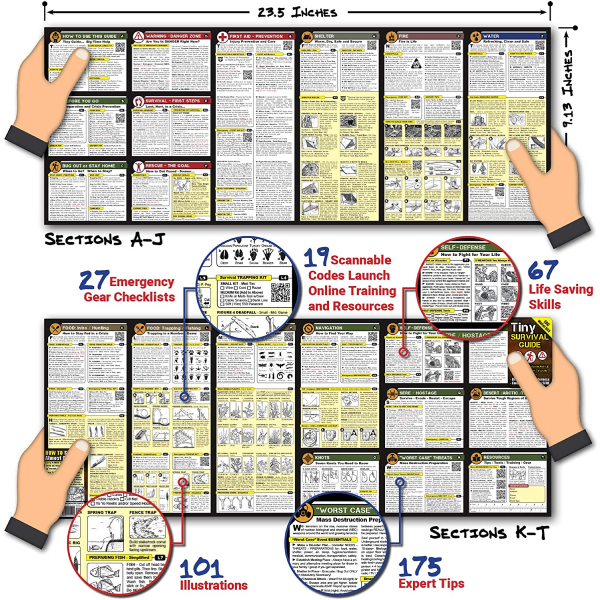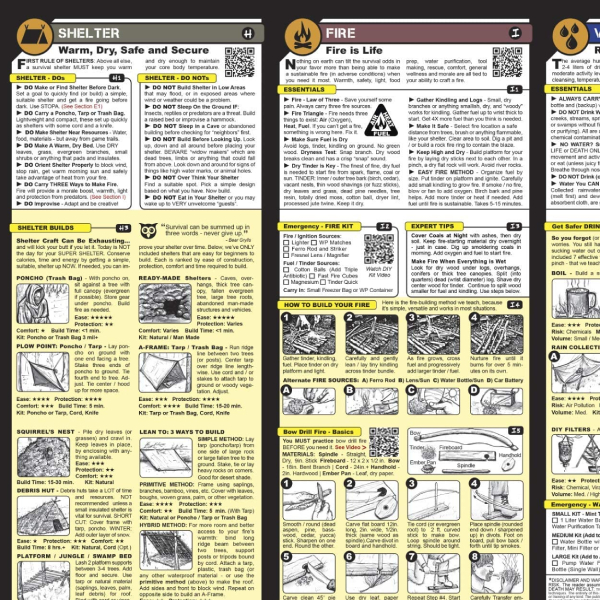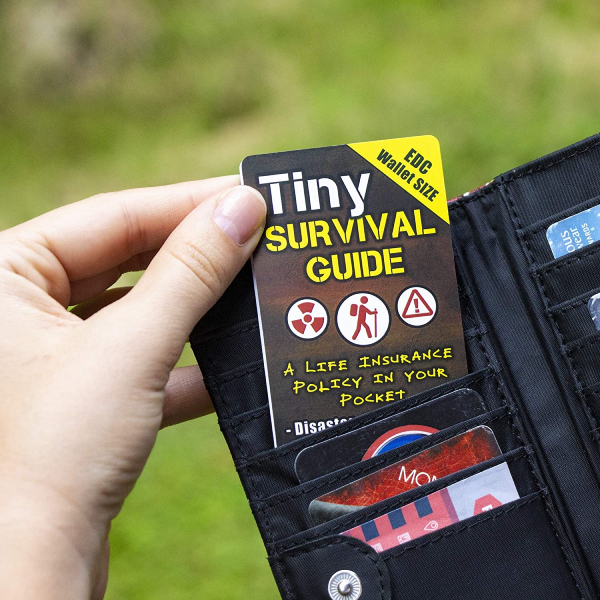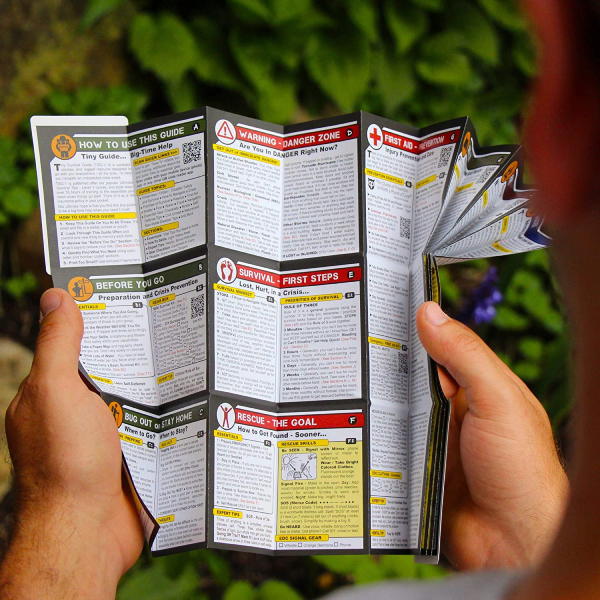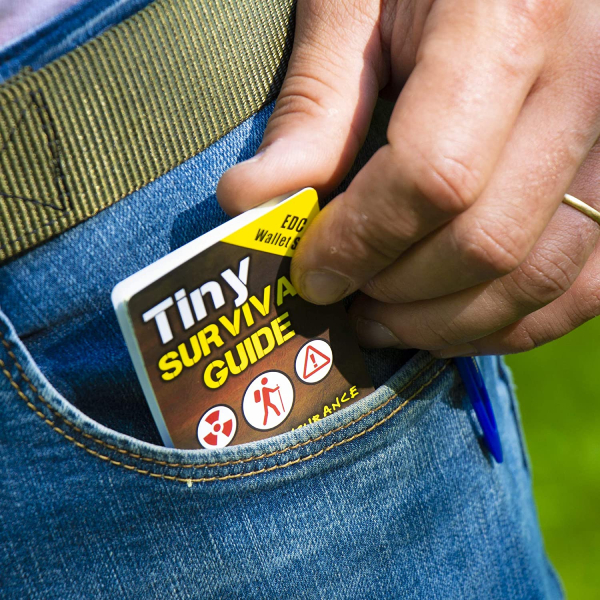 Tiny Survival Guide: A Life Insurance Policy in Your Pocket – The Ultimate "Survive Anything" Everyday Carry: Emergency, Disaster Preparedness Micro-Guide
₨1,800
CARRY IT WITH YOU EVERYWHERE / All THE TIME: Credit-Card Sized to Fit In Your: Wallet, Pocket, Survival Kit, Glove Box, Purse, Pouch.ONE Tough GUIDE: Made of Special Tear and Weather Resistant Material Used in High-End Maps.

INSIDE YOU WILL FIND: 101 Illustrations / 67 Lifesaving Survival Skills / 175 Expert Tips / 24 Gear Checklists / 10 "Killer" Mistakes You Must Avoid / 5 Mental Tips to Conquer Crisis / 19 Essential Tactics Survivors Use / 7 Self Defense Tips

A REACTIVE EMERGENCY TOOL: Keep the Tiny SURVIVAL GUIDE on you at ALL times. Pull it out as a quick reference when you are SUDDENLY caught in an unexpected emergency or disaster situation. It's like a Life Insurance Policy in Your Pocket.

LEARN TO SURVIVE THESE THREATS: Wilderness Mishaps – Civil Unrest – Surprise Attacks – Natural Disasters – Nuclear, Biological, and Chemical Events – Abduction, Hostage and Terror Threats – Active Shooter Situation – Vehicle Accidents – Hiking, Camping and Hunting Emergencies – And a lot MORE!

A PROACTIVE LEARNING TOOL: BEFORE Disaster Strikes – Use the guide to develop your MINDSET, SKILLS, TACTICS, and GEAR CACHE. Makes a Great Gift! Scan the QR code for Digital Details!
Description
Additional information
Description
Tiny Survival Guide: A Life Insurance Policy in Your Pocket – The Ultimate "Survive Anything" Everyday Carry: Emergency, Disaster Preparedness Micro-Guide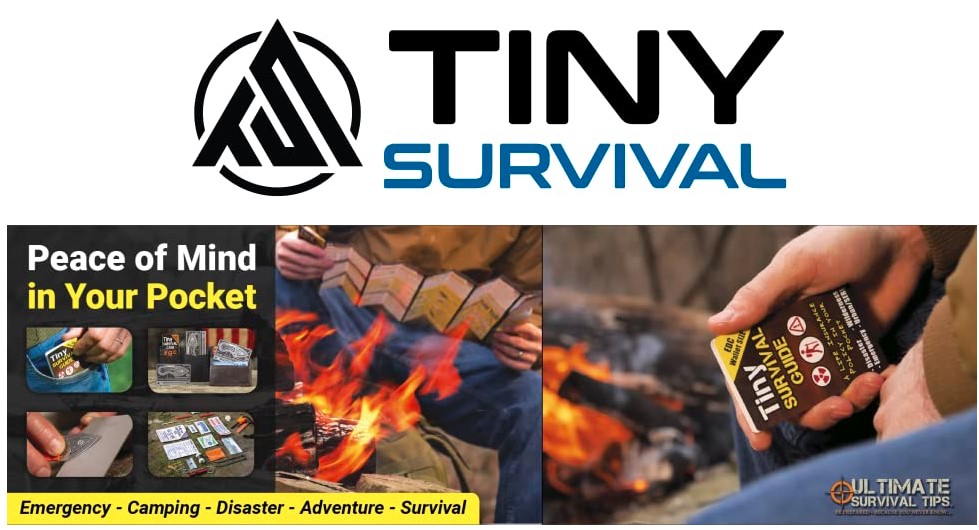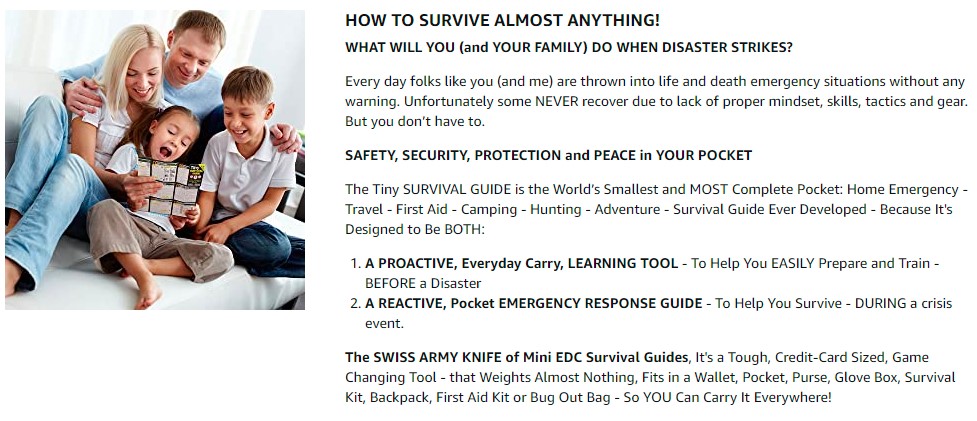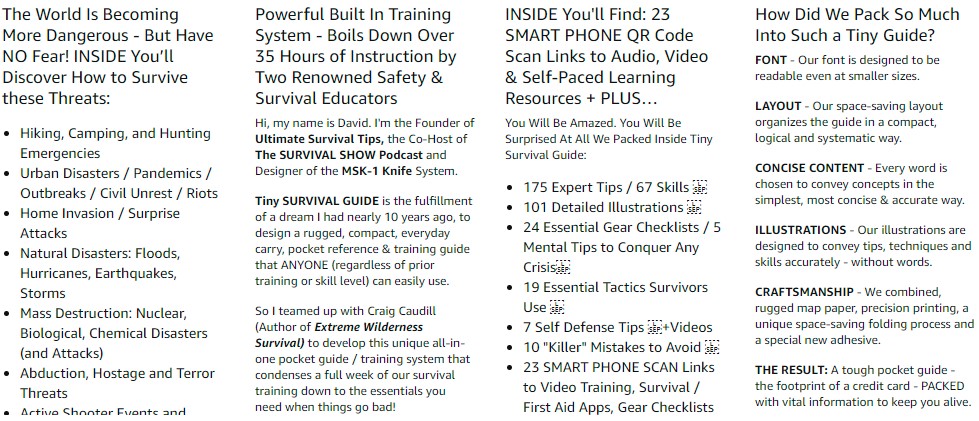 The tiny survival guide is a pocket-sized micro-guides that contains 101 illustrations, 67 lifesaving survival skills, 175 expert tips, 24 gear checklists, 10 "killer" mistakes to avoid, 5 mental tips to conquer crisis, 19 essential tactics survivors use, and 7 self-defense tips1.
It is durable and waterproof and can help you manage and endure any natural disaster, emergency, or crisis1.
The tiny survival guide also covers basic first-aid, such as how to clean and dress a wound, administer CPR, and treat shock1.
This Guide is a great gift for anyone who likes to travel, hike, camp, hunt, fish, backpack, go for a drive, walk in the park, explore new urban destinations, or be safe and prepared12.
ITs was created by Ultimate Survival Tips, a company that provides survival training, gear reviews, and online courses3.
Check our Survival Tools 
Visit our Facebok 
Additional information
| | |
| --- | --- |
| Weight | 0.900 kg |
| Dimensions | 12 × 4 × 3 cm |
| Size | Waist:30"-35", Waist:36"-41", Waist:42"-46" |