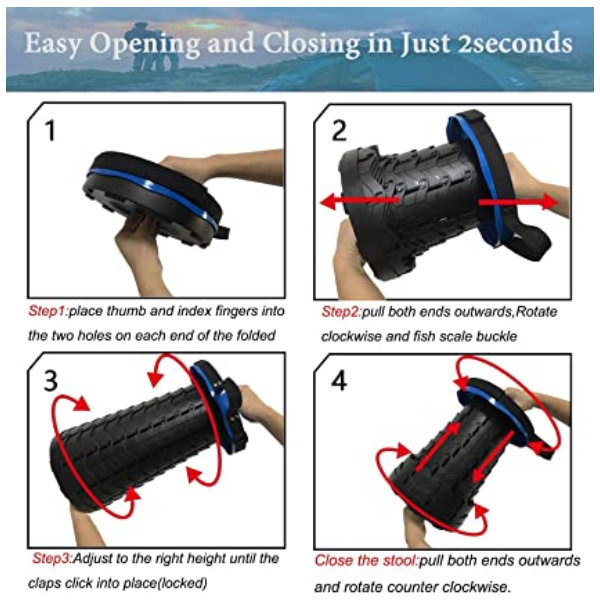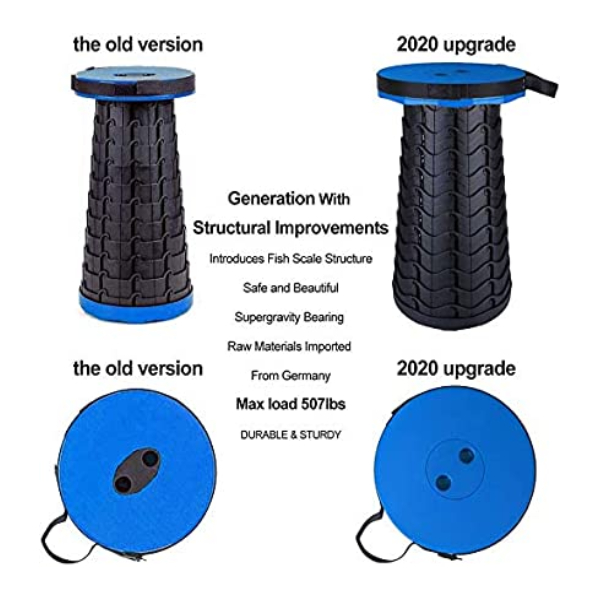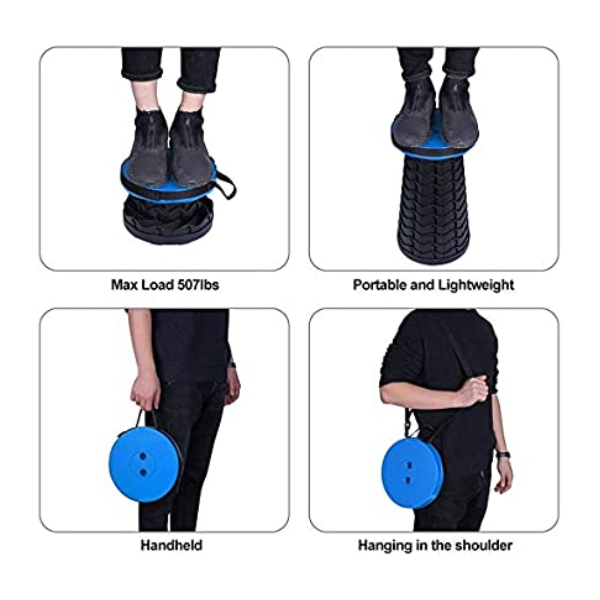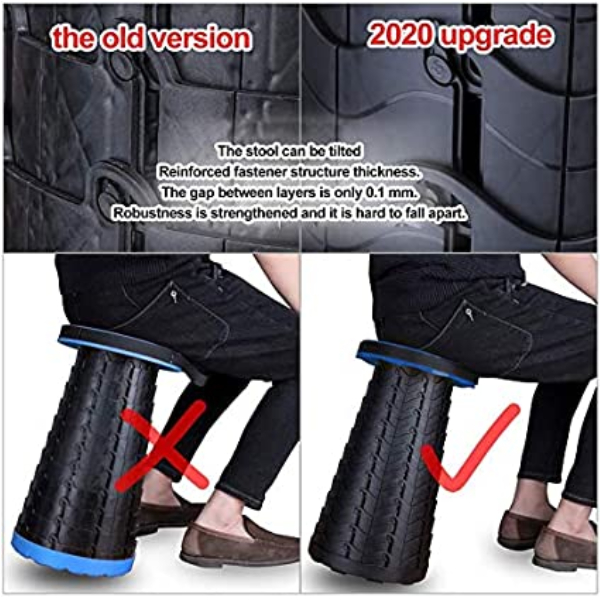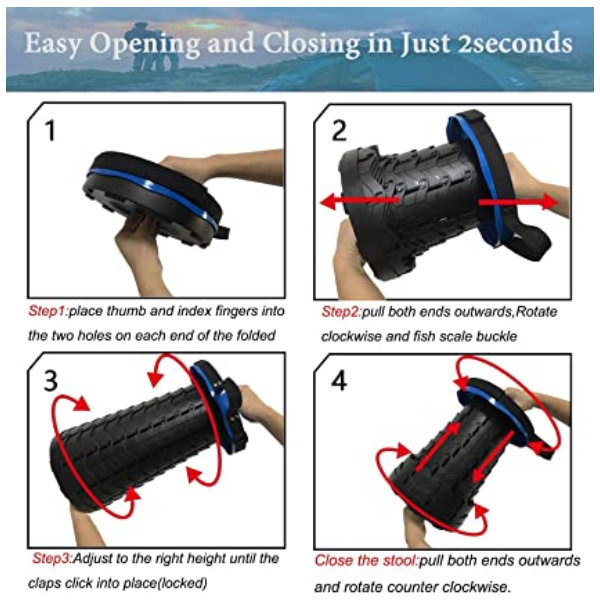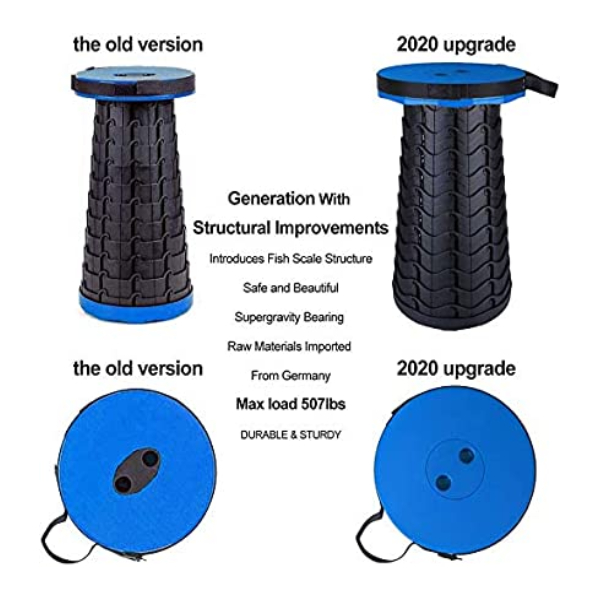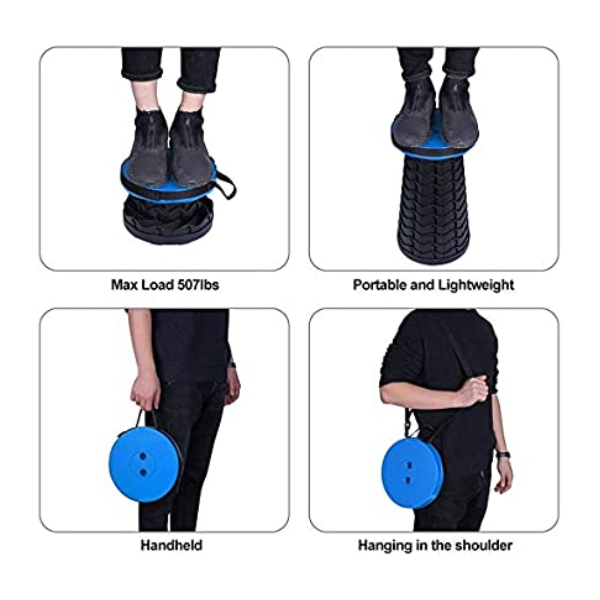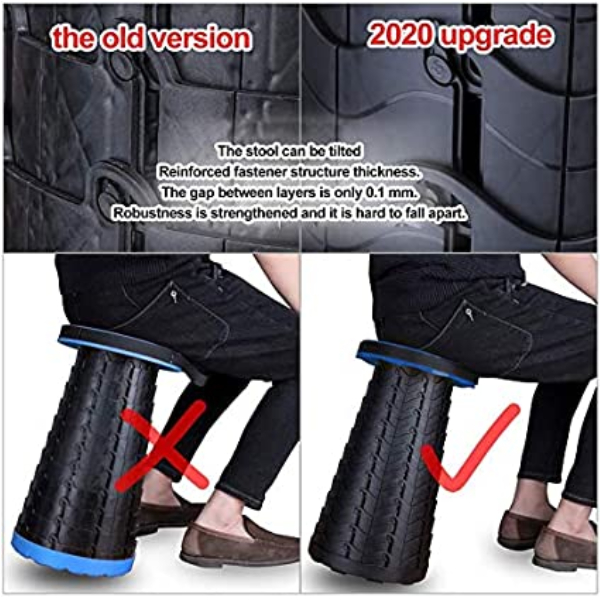 2021 Upgraded-Portable Retractable Folding Stool
₨5,200
Durable,Sturdy,Stable,2021 Upgrade Design

Foldable, Adjustable height

Portable,Lightweight
Description
Additional information
Description
2021 Upgraded-Portable Retractable Folding Stool, Telescoping Foldable Camping Stool
2021 Upgraded Version- Fishboy Folding Stool -2nd Generation Portable Foldable Stool
The collapsible telescoping stool is well-built, light weight, sturdy stool that allows you to sit comfortably and sit in style. it can be used everywhere, hiking in nature, city center, parks, long walks, and even at home.
This 2021 new fish scale design and upgraded material allows for a sturdier base with a maximum load of 400lbs.Not only is this stool strong, it can also be slightly title without collapsing. Incredibly easy to pack and store you can create a place to sit just about anywhere such as concerts, theme parks, camping and hiking, hunting blinds and stands, sporting events, gaming, subway, and spontaneous guests.
22 inches strap for easy carrying on shoulder on hands
It could easily support more than 400lbs weight
Height is adjustable freely as you wish
super portable small size for easy storage.

Open The Stool: Grasp the holes on both sides of the stool with the designated positions, pull apart, and make a slight turn to reach the required height.

Close The Stool: Hold the sides in the same way, slightly pull it apart and turn it slightly, then compress it to close it.

Portable telescoping stool adopts black technology fish scale structure. It is composed of 120 segments. These Segments together form a solid and flexible foundation while maintaining the best balance between weight, Size, Strength. It can easily support 400lb,More safer and beautiful.(Static test Maximum support can reach: 577.61 lb)

The height can be adjusted freely between approximately 2.36 inch and 17.72 inch

This coolest stool is a stylish, multi-purpose, reliable and easy foldable telescopic stool, the stool can be adjusted to the desired height – high and low, according to the place, the purpose and even according to your mood. A utility stool for the painter, photographers, musicians and if you like fishing, the portable folding stool is a good choice for you.

t.

Diameter and height in the closed state are 10″ and 2.4″ of this retractable stool, weight is 2.54 lbs

The retractable stool is portable, lightweight, small and convenient to place into luggage or storage bag..
Fish Scale Structure,Reinforced Buckle,2020 Version
Portable,easy and comfortable to carry to your trip
It is suitable for all indoor or outdoor sittings
A decent packaging,perfect for sending as a gift

2021 updated fish scale design for durability and stability, safer than old versions.

This new design and upgraded material allows for a sturdier base 400lbs. Not only is this still strong, it can also be slightly title without collapsing.

This is a portable seat revolution. An easy and comfortable way of carrying the portable telescopic stool is by throwing over the shoulder strap that built in the stool. the tape gives you free hands carry without getting tired. Also, it gives you the freedom of movement and you can tie the chair to your backpack if you are a tourist. Besides, the item weight is only 2.54 pounds so that you can take it as a seat everywhere

This stool suitable for all kinds of outdoor or indoor activities such as college graduations, religious services, and sporting events and competitions, The stool is also allowed and comfortable to use in stargazing, bird watching, hiking, museums, picnics, festivals, concerts, etc.. Anywhere. if you're a farmer, electrician, technician, musician, painter, photographer, gardener, guard, salesperson or anyone else who stands up for hours and could use to sit down from time to time, consider taking this portable folding stool to work, you'll like it

Product Size: Seat diameter 10.2inches, Storage Height 2.6inches, Unfolded Height 17.7inches.

Color Box Size: 10.4 * 2.9 * 10.4inches</span

Expanded Size: 10.2 * 17.7inches >> 12 Digits</span

Product Weight: 2.8lbs</span

Maximum Load: 400lbs</span

Belt Length: 43inches</span
Additional information
| | |
| --- | --- |
| Weight | 0.897 kg |
| Dimensions | 12 × 3 × 3 cm |
| Size | Waist:30"-35", Waist:36"-41", Waist:42"-46" |