Hunting and Fishing Equipment Pakistan
admingnt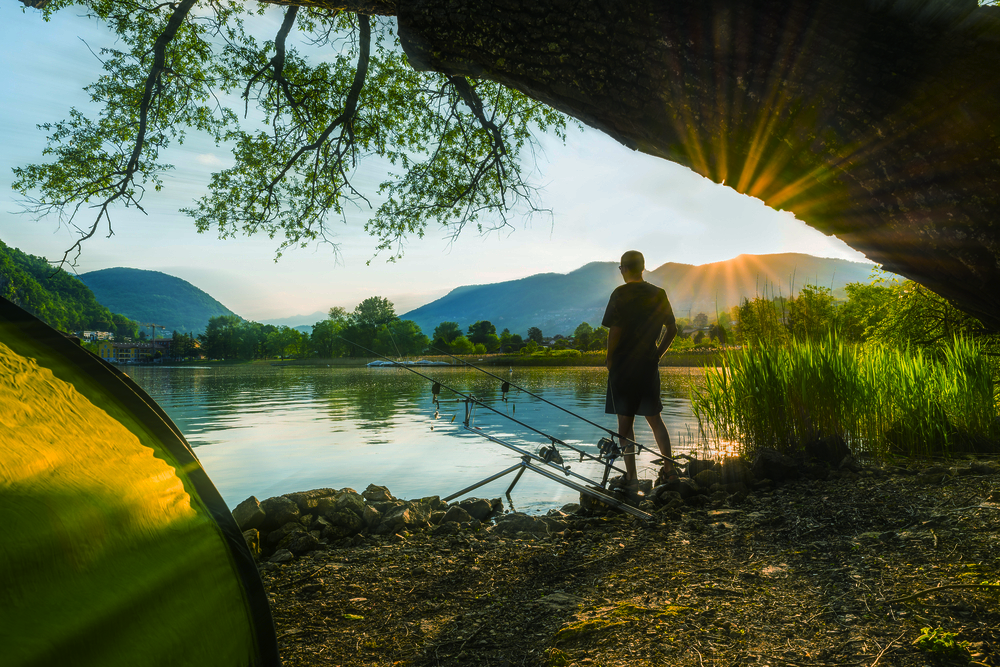 Tactical Trading Pakistan: Your One-Stop Shop for Hunting and Fishing Equipment
In the heart of Pakistan, where the rugged beauty of nature meets the thrill of the hunt and the serenity of fishing, there exists a haven for outdoor enthusiasts – Tactical Trading Pakistan has evolved into the ultimate destination for all your hunting and fishing needs. In this detailed article, we'll look at why Tactical Trading Pakistan is your one-stop shop for high-quality gear and equipment.
A Legacy of Excellence: 
A Family-Owned Business with a Passion:
Tactical Trading Pakistan's journey began as a family-owned enterprise, driven by a deep passion for outdoor sports. This love of the outdoors remains at the heart of their business, ensuring that every customer is serviced with the same excitement and commitment that started it all.
The Widest Range of Hunting Equipment: 
Firearms for Every Hunter:
Whether you are an experienced hunter or just starting, Tactical Trading Pakistan boasts an extensive collection of firearms. From shotguns to rifles, each item is carefully selected to satisfy the highest safety and performance requirements.
Optics and Accessories:
Tactical Trading Pakistan provides a comprehensive choice of optics and accessories to enhance your hunting experience.
Choose from high-quality scopes, binoculars, rangefinders, and other accessories, all of which are designed to boost accuracy and your chances of success.
Fishing Gear Galore: 
Fishing Rods and Reels:
For those who prefer the tranquillity of fishing, Tactical Trading Pakistan provides an array of fishing rods and reels. Whether you're angling in freshwater or saltwater, their selection ensures you have the right tools for the job.
Tackle and Bait:
To complement your fishing gear, Tactical Trading Pakistan stocks a diverse range of tackle and bait. From lures that mimic natural prey to durable fishing lines, you'll find everything you need to reel in the catch of a lifetime.
Quality and Customer Satisfaction: 
Expert Advice and Assistance:
The team at Tactical Trading Pakistan consists of outdoor enthusiasts who possess a wealth of knowledge about their products. They are always ready to provide expert advice and guidance, ensuring that you make the right choices for your outdoor adventures.
Rigorous Testing and Quality Assurance:
To maintain its reputation for excellence, Tactical Trading Pakistan rigorously tests every product it offers. You can trust that the equipment you purchase has undergone thorough quality checks to meet the highest industry standards.
If you find the best fishing places in Pakistan. where Each spot offers a distinct fishing experience you won't want to miss. Best fishing equipment gare and accessories in Pakistan 

Why Choose Tactical Trading Pakistan? : 
With countless options available for hunting and fishing equipment, you might wonder what sets Tactical Trading Pakistan apart. Here are some compelling reasons:
1- Unparalleled Variety: Tactical Trading Pakistan boasts an extensive and diverse range of products, ensuring that every outdoor enthusiast can find exactly what they need.
2- Commitment to Quality: Quality is non-negotiable at Tactical Trading Pakistan. They source products from reputable manufacturers, ensuring durability and reliability.

3- Customer-Centric Approach: The team goes above and beyond to assist customers. Whether you're a seasoned pro or a beginner, you'll receive personalized attention.

4- Competitive Pricing: Tactical Trading Pakistan offers competitive prices without compromising on quality. You get the best value for your money.
5- Online Convenience: Shop from the comfort of your home through their user-friendly website, with nationwide delivery options.
Where to Find the Best Deals and Quality Fishing and Hunting Gear Equipment and Accessories in Pakistan?
If you are looking for quality Fishing and Hunting Equipment and Accessories at the Most reasonable prices in Pakistan with high-quality equipment. Fishing Gear and Tips, Check out our website at Tactical Trading Pakistan.
Conclusion:
In the realm of hunting and fishing, where precision and reliability are paramount, Tactical Trading Pakistan shines as the ultimate one-stop shop. With a legacy of excellence, a commitment to quality, and a customer-centric approach, they have earned their reputation as the go-to destination for outdoor enthusiasts.
FAQs for Hunting and Fishing Equipment in Pakistan 


Q1. What is Tactical Trading Pakistan's speciality?
A: Tactical Trading Pakistan specializes in providing hunting and fishing equipment and gear for outdoor enthusiasts.
Q2. Are there any special offers or discounts for frequent customers?
A: Tactical Trading Pakistan often runs promotions and discounts. Keep an eye on their website or subscribe to their newsletter for updates.
Q3. Can I get assistance with choosing the right equipment for my needs?
A: Absolutely! Tactical Trading Pakistan's knowledgeable staff is ready to assist you in selecting the best equipment for your specific requirements.
Q4: Do I need a license to purchase firearms from Tactical Trading Pakistan?
A: While Tactical Trading Pakistan sells firearms, it's essential to comply with all local laws and regulations regarding firearm ownership and licensing.
Q5: What types of firearms can I find at Tactical Trading Pakistan?
A: Tactical Trading Pakistan offers a wide range of firearms, including shotguns and rifles, catering to both experienced and novice hunters.
Q6. Does Tactical Trading Pakistan offer optics and accessories for hunting??
A- Adhere to catch limits, honour fishing seasons, and release underweight or non-target species to practice ethical fishing.
Q7. How does Tactical Trading Pakistan ensure the quality of its products?
A: Tactical Trading Pakistan maintains its reputation for excellence by rigorously testing and ensuring that every product meets the highest industry standards, providing customers with reliable equipment.
For more info:
Stay tuned to our Blog section for more exciting content. If you want to buy some Hiking products. , therefore, you can visit our store also follow us on Facebook and Instagram