5 Reliable Fishing Accessories
admingnt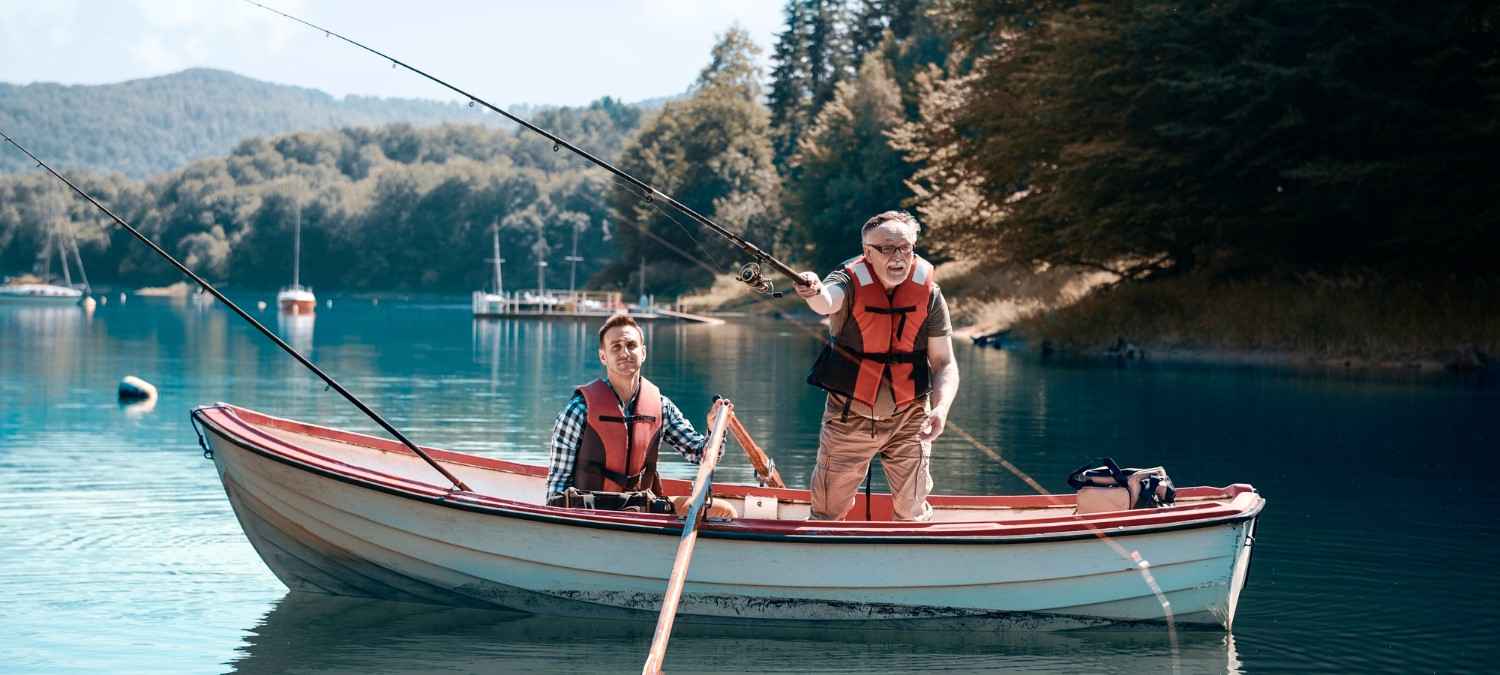 Why not try fishing?
Fishing accessories are not just about catching fish. It's the journey, the challenge, and the thrill that keeps people coming back for more. Whether you're looking to catch some trout or just want to spend time with friends and family, there are plenty of ways to enjoy fishing without ever leaving the ground.
Getting geared up with all your fishing accessories before you set out is part of the fun, but it doesn't start right away. Planning your fishing trip is essential to get ready for the excitement and thrill of the great outdoors. Make sure that you have everything you need before heading out. It's always a wise idea to plan, prepare, and get fully geared up before setting out.
Fishing Accessories: Ensuring a Successful Trip

Fishing isn't just a hobby, it's an art. It takes skill and patience to catch fish. And that's why there are so many different fishing tools out there. The list of fishing tools is extensive and includes everything from rods to nets.
But you don't need to spend a fortune on new fishing tools if you select wisely. Here's what you'll need for your next fishing trip:
Good fishing rods along with fishing reels are among the most necessary items you'll need for fishing. For a beginner, a nice medium-strength rod will certainly work as they come in a wide variety of materials, patterns, strengths, and responsiveness. The optimal rod length should be approximately 30 cm longer than your height and should be responsive enough for you to feel a bite right away. It's best to keep the reel simple. Reels with an "open face" or spinning action are good starters.
Fishing Line
A quality fishing line is the next item you'll require. Again, many fishing lines are available, but you should go with the simplest one, in this case, a monofilament line. These lines are stretchable, buoyant, and simple to use and knot. Do not forget you might require one or two more rolls if your lines become tangled or break.
Live Baits
Depending on the size of your fishing holes, you can buy a couple of different fishing bait types. Some common options include worms, minnows, and maggots. You can get them at most bait shops or dig them up yourself.
The type of bait you choose will depend on the size of the fishing hole that you're going to fish. Worms are effective for small fishing holes, minnows are used in medium-sized lakes, and maggots can be used in bigger lakes.
Lures
Lures are your most outstanding alternative if you get bored or run out of bait. Lures exist in many sizes and forms, and their primary purpose is to entice predators by mimicking real fish. For various fishing situations, different lures are helpful. They may also draw particular species of fish, but this will also depend on the location of your fishing adventure.
Light-weighted Tackle Box
Your gear needs a good-sized tackle box or bag to stay safe and organized. It might be required to carry all your fishing products with you, but it doesn't have to be too heavy or too hard to carry along.
Whether you are a fisherman, hunter, or outdoor enthusiast, having a tackle box or bag that isn't too heavy is essential.
Here are some other Fishing accessories to consider when shopping for your next fishing trip.
Don't Forget the Basic ones!

There are many other fancy tools that you could have in your fishing bag, but that does not mean that you should forget the essential equipment. We have some recommendations for those accessories as well.
So, before any day on the water, remember to pack the basics. Here are a few items every fisherman should have in his kit, regardless of where or when you're fishing.
It's simple to overlook the importance of safety precautions while choosing equipment for a fishing excursion. Accidents can occur while you're out on the water due to hooks, knives, and the environment. A first aid kit should always be kept nearby.
Always apply lotion before spending the day in the sun, and it's much more crucial if you're on the water. A burn can strike quickly even on days that don't feel exceptionally bright because sunlight reflects more readily off the water than it does off the land. Keep your go-to sunscreen close at hand, and apply a healthy layer of sunscreen before setting up camp and casting your line.
Safety is an integral part of any activity related to the sea. It doesn't matter where you are, but if you're near a body of water, it's necessary to keep safe. Ensure that everyone in your fishing party has a life vest to ensure maximum safety during their trip.
One of the most important fishing accessories is fishing gloves. Fishing gloves protect the hands from the cold water, it allows for a better grip on the rod and protects them from sharp hooks. So, you should never fish without these gloves.
Read our blog 10 Must-Have Survival tools For Your Wilderness and know what more you might need to carry.
Wrap Up
The fishing experience is a personal one and can be enhanced with the use of the right gear.
The best fishing gear for you depends on your personal preference. Some people prefer using bait and lures, while others prefer to use a fly rod or a spinning reel. You also have to consider what type of water you will be fishing in, what kind of fish you will target, and how much time you will spend on the water.
Depending on the situation, you might have to pack the most appropriate fishing accessories and dress up in layers. Regardless, do it up right—and have a memorable experience!