Camping in the Spring: Insider Tips and Tricks for a Comfortable Trip
admingnt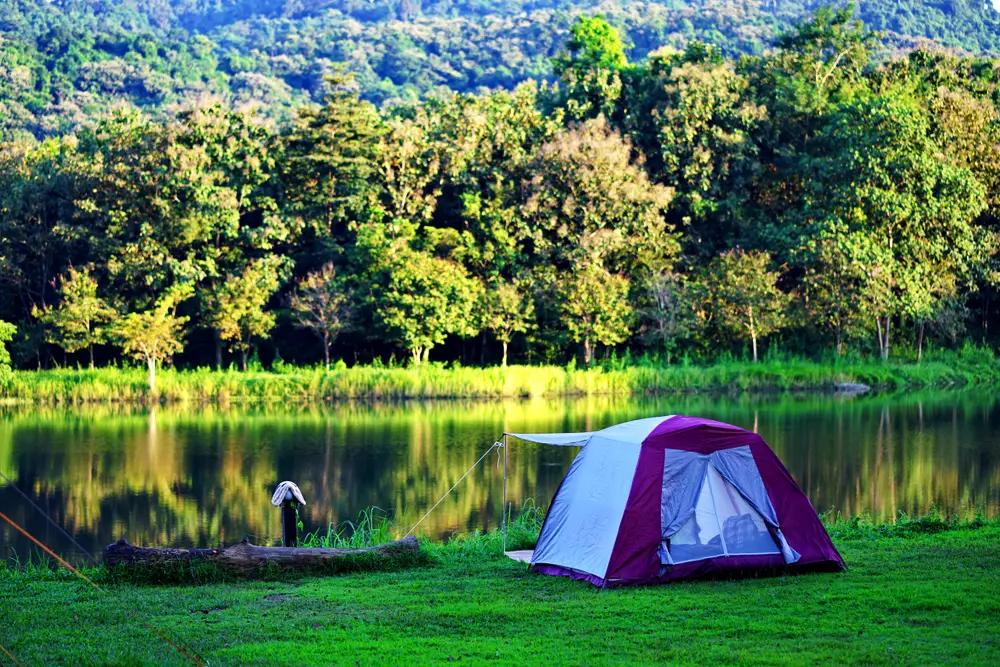 Spring is the perfect time to go camping and enjoy the great outdoors. With the warmer weather and nature beginning to bloom, now is an excellent time to recharge and reconnect with nature. Whether you're a seasoned camper or a beginner, these tips and tricks will help you make the most of your camping trip.
Plan Ahead

Before you head out on your camping trip, it's important to plan ahead. Make sure you have all the gear and supplies you need, including a tent, sleeping bag, stove, and food. Research the campground you'll be staying at and its facilities, such as showers and toilets. Decide what activities you want to do, such as hiking or fishing, and ensure you have the gear for them.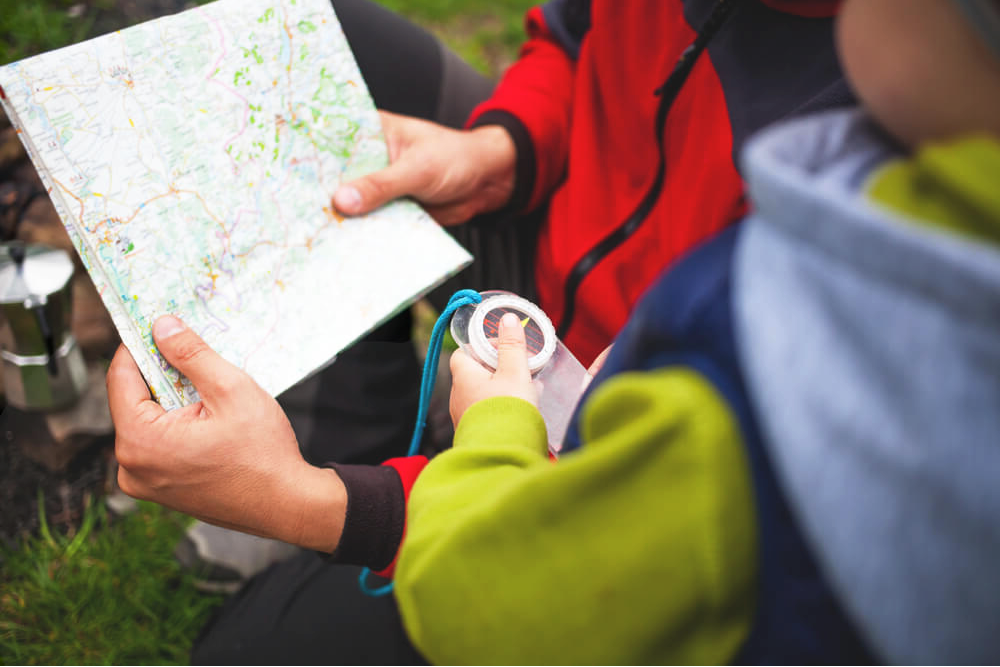 The tent is your home away from home, so it's important to choose the right one. Consider the number of people you'll be camping with, and make sure the tent is big enough for everyone. Look for a tent that's easy to set up and has good ventilation to keep you cool and comfortable. Camping in the spring: make sure the tent is waterproof, as spring can be unpredictable weather-wise.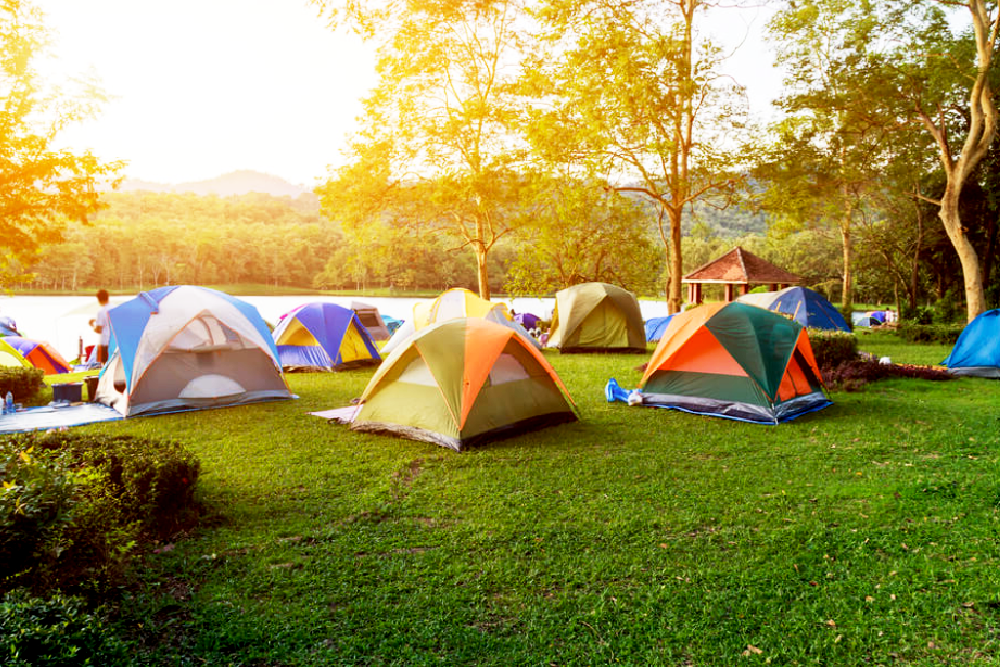 Bring the Right Clothing
The key to comfortable camping is wearing the right clothing. Make sure you bring warm layers, as the temperature can drop at night. Pack a raincoat and waterproof boots, as spring can be rainy. If you're hiking, bring quick-drying and moisture-wicking clothes to keep you comfortable. Remember to bring a hat, sunglasses, and sunscreen to protect yourself from the sun.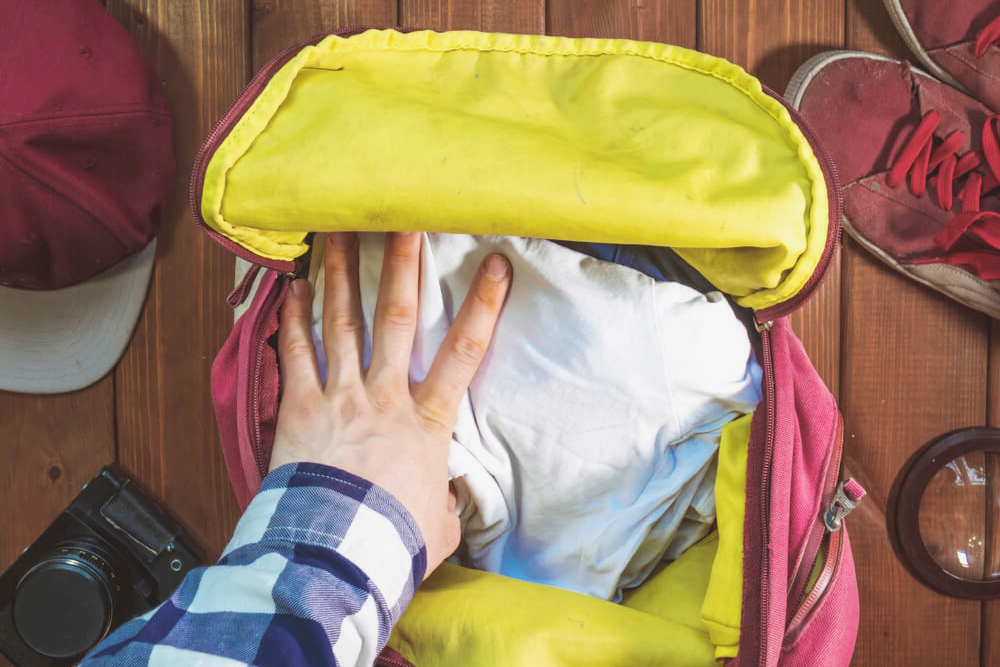 Pack the Right Food
When it comes to camping, food is a big part of the experience. Make sure you bring enough food for the trip, including breakfast, lunch, dinner, and snacks. Pack food that's easy to prepare, such as instant oatmeal, sandwiches, and canned soup. If you're cooking over a campfire, bring hot dogs, marshmallows, and ingredients for s'mores.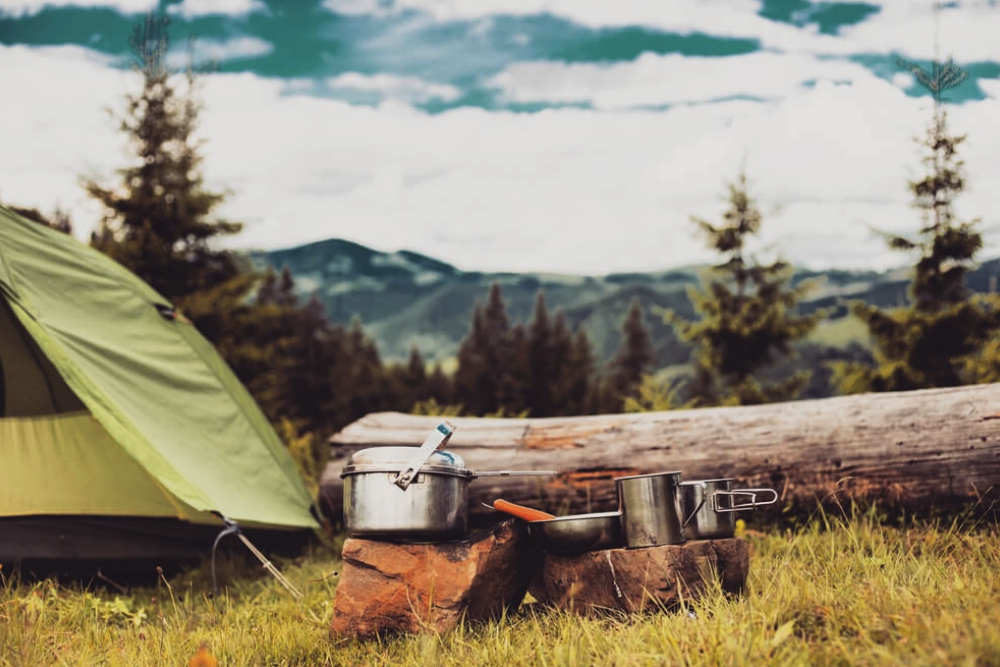 Stay Safe
Camping can be a fun and adventurous experience, but it's important to stay safe. Make sure you have a first-aid kit and know basic first-aid skills. Bring a map and compass, and familiarize yourself with the area you'll be camping in. If you're hiking, make sure you stay on designated trails and bring plenty of water.
Campfire Safety
Campfires are a staple of camping, but it's important to stay safe when building and using them. Make sure you build the fire in a designated fire pit and keep it small. Use only small sticks and dry leaves for fuel. Keep a bucket of water and a shovel nearby in case of an emergency. When you're done with the fire, make sure it's completely out before you go to bed.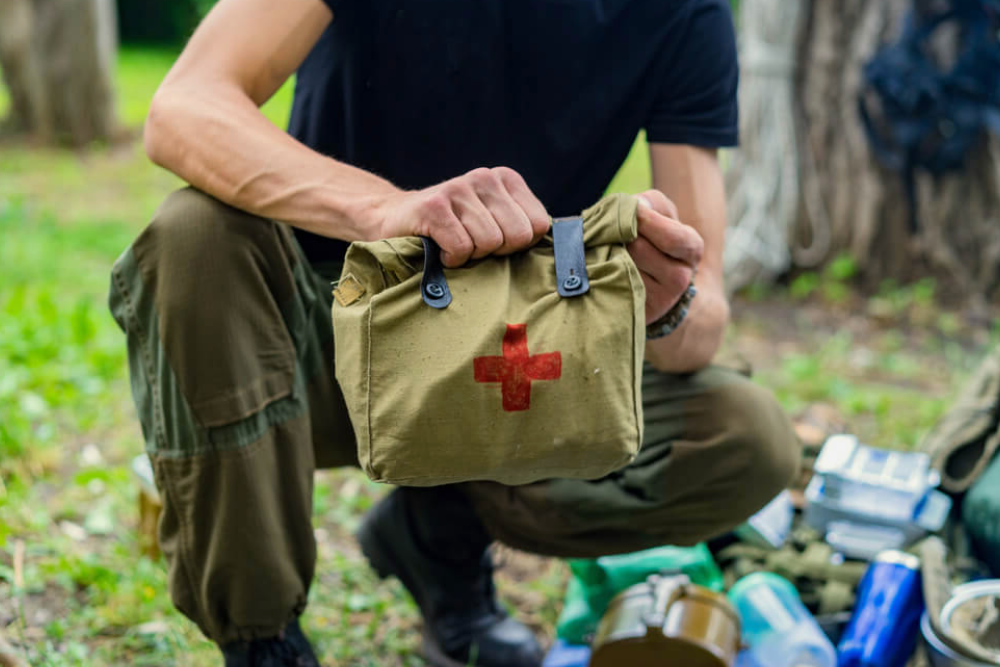 Get Back to Nature
Camping is a great way to disconnect from technology and get back to nature. Take time to explore the surrounding area, go for a hike, or simply relax by the campfire. Remember to respect the environment and leave no trace of your trip.
In addition to the tips and tricks mentioned above, don't forget to pack all the necessary hunting, shooting, fishing, camping, and survival gear you need. From archery equipment, hunting bags, and knives to air guns, fishing rods, and camping lights, you'll be ready for any activity the great outdoors has in store. Whether you're going for a hunting or shooting trip, fishing adventure, or camping trip, the right gear is essential for a successful and enjoyable experience.
In conclusion, camping in the spring can be a wonderful
Stay tuned to our Blog section for more exciting content. if you want to buy some hunting products you can visit our store also follow us on Facebook and Instagram