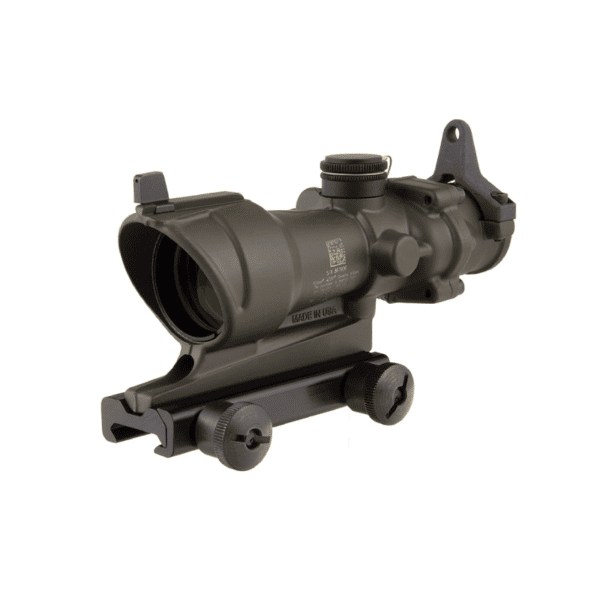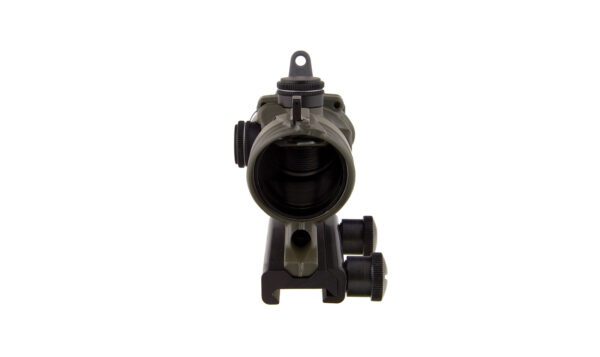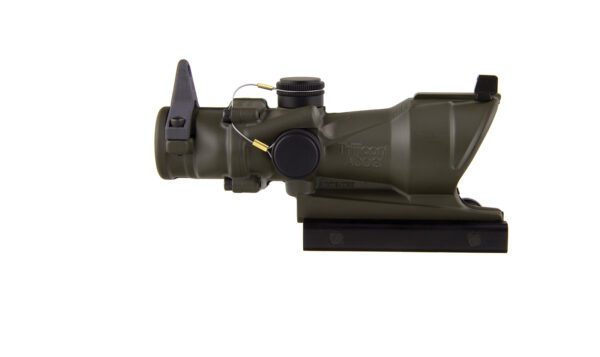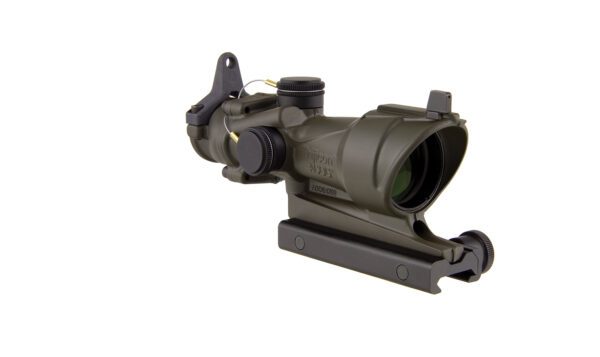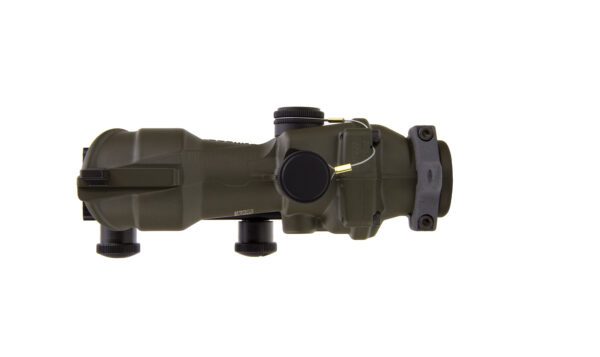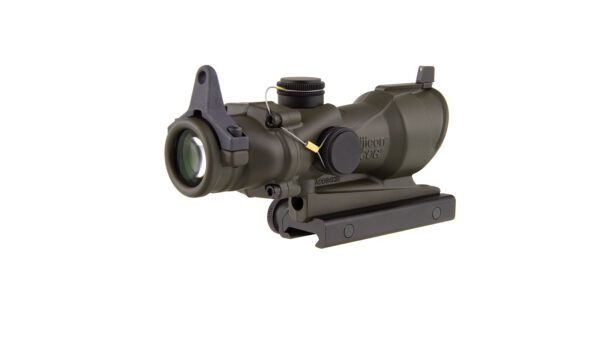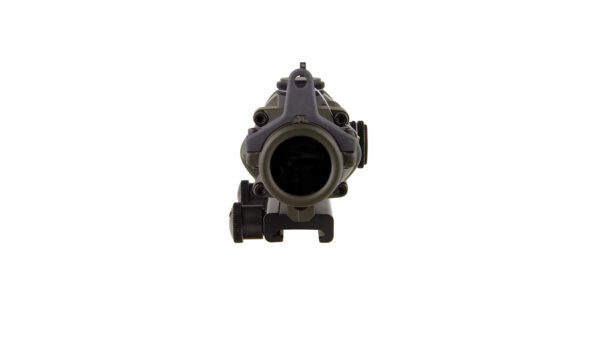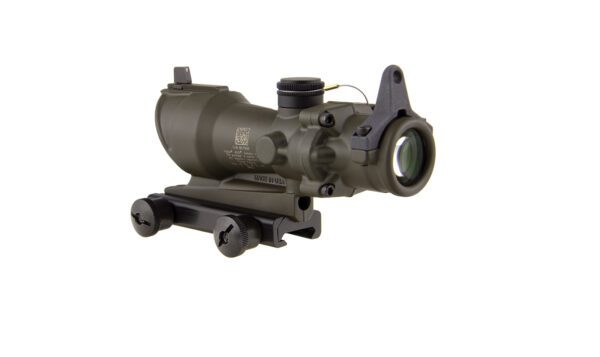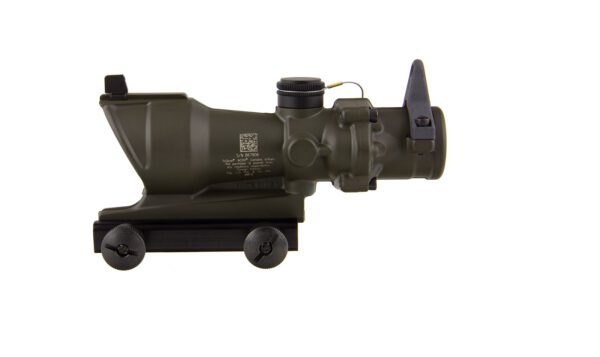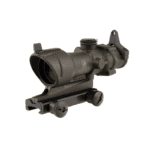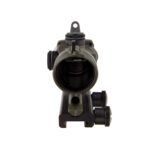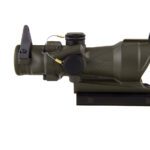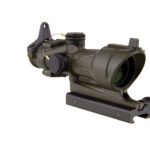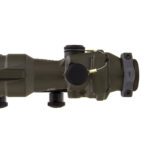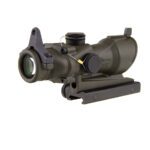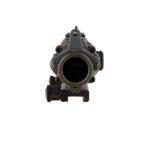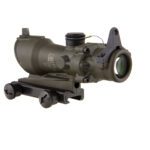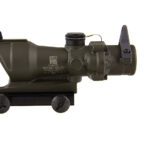 Trijicon ACOG® 4×32 Tritium Rifle scope
₨75,000
Designed to the exact specifications of the US Special Operations Command for use by elite US forces, the Trijicon ACOG TA01NSN is Trijicon's most popular ACOG. The ranging reticle allows for bullet drop compensation out to 600 meters without any manual adjustments.
The reticle will appear black during the daytime and will glow amber in the dark, thanks to Trijicon's patented tritium illumination. Includes backup Iron Sights. No batteries needed!
Description
Additional information
Description
Trijicon ACOG 4×32 Scope KIT, Green Chevron BAC Flattop Reticle & TA51 Mount TA31F-G
Trijicon ACOG 4×32 Scope with Chevron BAC Flattop Reticle TA31F includes Trijicon TA51 Flat Top Adapter.
The chevron reticle of the Trijicon Gun Sight is designed to be zeroed using the tip at 100 meters.
The width of the chevron at the base is 5.53 MOA which is 19″ at 300 meters.
This allows range estimation for silhouette targets. Trijicon TA31F ACOG 4×32 Scope with Chevron BAC Flattop Reticle features Dual Illumination (Fiber Optic provides daylight illumination and tritium illuminates reticle at night).
The ranging reticle is calibrated for 5.56mm (.223 cal) flattop rifles out to 800 meters.
Trijicon TA-31F 4 x 32mm ACOG Advanced Combat Optical Gunsights hit fast in any light.
Trijicon ACOG 4 x 32 Riflescopes are internally-adjustable, compact telescopic sights with tritium illuminated reticle patterns for use in low light or at night.
Bind on Aiming Concept (BAC) models feature bright daytime reticles using fiber optics which collect ambient light.
Trijicon 4×32 ACOGs combine traditional, precise distance marksmanship with close-in aiming speed.
Although Trijicon ACOG 4 x 32 Rifle Scopes TA31-F has many features which are very advantageous for military use, they were developed by Trijicon without government funding.
Designed for use with the M16 family, every feature of its mechanical and optical design was chosen for a single purpose: to provide increased hit potential in all lighting conditions – without failure-prone batteries.
Features:
---
Military-Grade Aluminum Alloy Housing Forged 7075-T6 aircraft aluminum alloy housing provides for a nearly indestructible sighting system
Binding Aiming Concept (BAC) Trijicon ACOG models equipped with BAC allow the use of the both-eyes-open aiming method along with scope magnification sighting for rapid target acquisition – in any light
Longer Eye-Relief Maximum eye-relief for larger caliber rifles and large exit pupil for faster target acquisition
Internally Adjustable Since only the prism housing moves, the ACOG is much more rugged than the conventional designs
Trijicon Fiber Optics automatically adjusts the brightest level and contrast of the reticle to available light conditions
Trijicon Tritium Phosphor Lamp Aiming reticle glows in low-light conditions for quick target acquisition. The lamp is guaranteed to illuminate up to 15 years.
Totally Battery-Free ACOG delivers increased hit potential in all lighting conditions – without the use of failure-prone batteries
Broadband Anti-Reflective Coated Lenses – Multi-coated lenses provide superior clarity and light-gathering capabilities with zero distortion.
Lifetime Warranty
Package Contents:
---
Trijicon TA31F ACOG Gun Scope w/ Chevron BAC Flattop Reticle
Trijicon TA51 Flattop Mount
4×32 scope coat
Lenspen
Trijicon logo sticker
ACOG manual
Warranty
Lanyard assembly for adjuster caps
Additional information
| | |
| --- | --- |
| Weight | .108 kg |
| Dimensions | 4 × 3 × 3 cm |