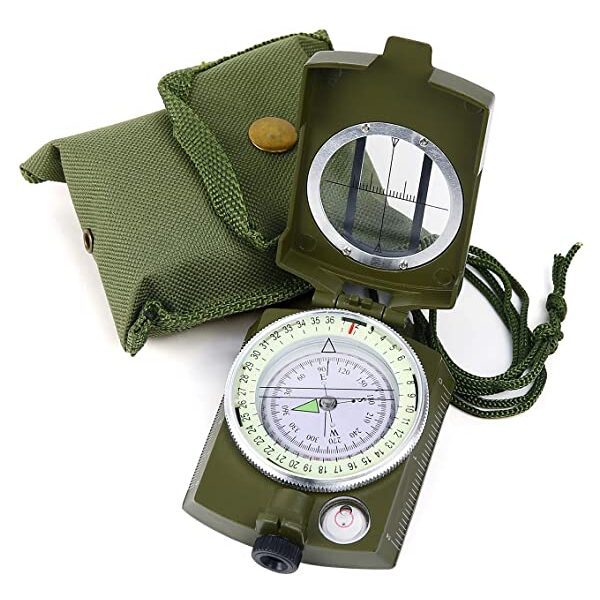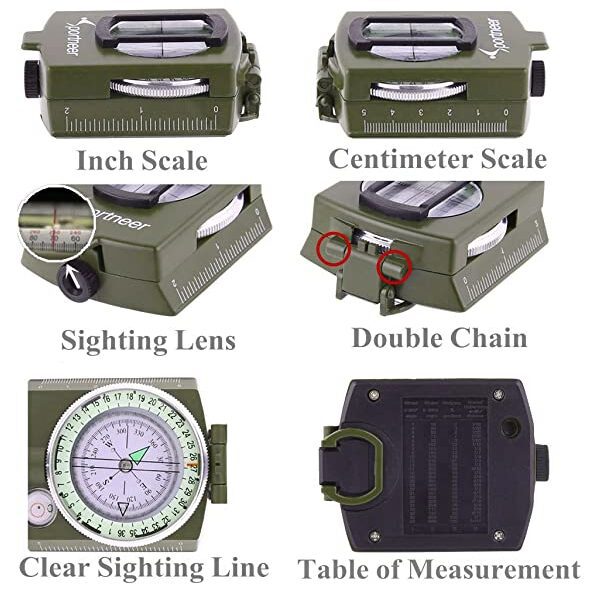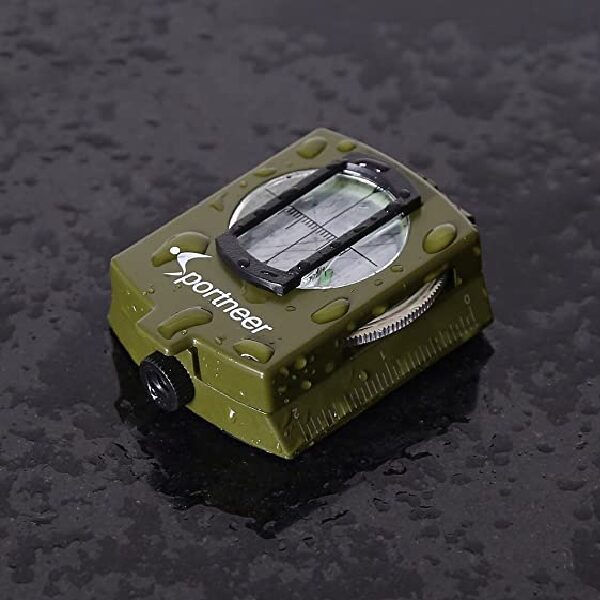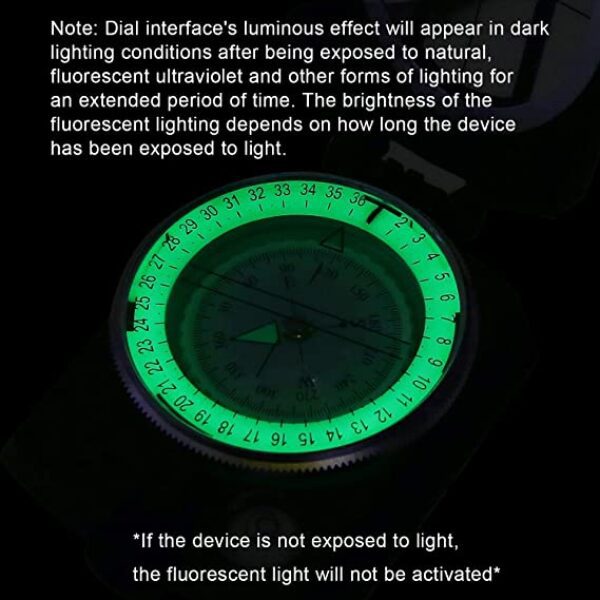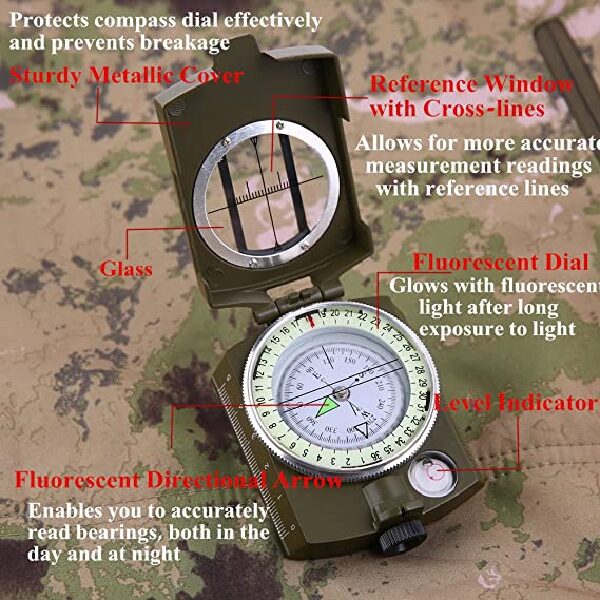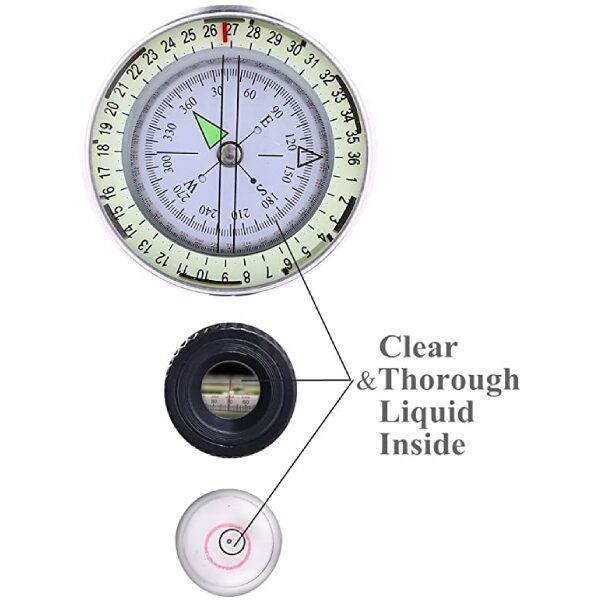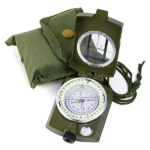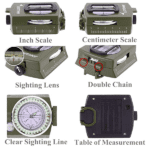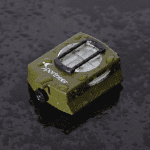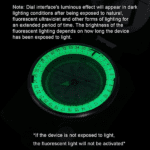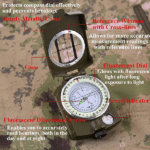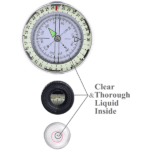 Sportneer Military Lensatic Compass with Viewfinder & Carrying Bag
₨4,890
Professional: Military Compass Sportneer is an Ultimate Direction Finder in digital camouflage printing, ideal for emergency, survival, military, camping, excursion, search and rescue teams.
Construction: This military compass is made of heavy-duty engineering metal, designed to last.
Ergonomic Design: This compass grade is equipped with a sturdy metal housing, magnifying glass viewfinder, see a pattern, floating adjustable luminous dial and luminous dial.
Waterproof:

Waterproof and shake-proof compass, good in extreme weather conditions.

Compact size: Small and lightweight outdoor Compass, fits perfectly in your pocket.
Description
Additional information
Description
Sportneer military lensatic compass with viewfinder and carrying bag, waterproof and shockproof, military green.
Description
Whether you are trekking through those rugged plains or trying to find that lookout point with a gorgeous view, it's always nice to have a fellow adventure buddy who always knows where they are going. And here at Sportneer, we want to be that companion.
The Sportneer's Military Grade Compass – your tough, burly compass-friend who will always point you back in the right direction. It navigates, orientates positions, measures slopes, angles, and scales and locates direction – like the friend who always adopts the backseat driver role – just without the pompous nagging.
A Compass That's Built To Last
They say you can't choose your family, but you can choose your friends. And your gadgets. So of course, you'd want only the best. And with military construction, You will be getting the best. If crafting this navigation compass with high quality, engineering metal
isn't enough, we've also equipped with a rugged metal casing, and made it waterproof and shake-proof – so you can always rely on us. We don't break easy!
Specification
Army Green Compass
Item Size: 3.3"x2.5"x1 "
Item Weight: 0.39 lbs
Package Dimensions: 4.3"x3.2"x1.5 "
Package Weight: 0.47lbs
Additional information
| | |
| --- | --- |
| Weight | 0.934 kg |
| Dimensions | 4 × 3 × 3 cm |
| Size | L, XL, XXL |