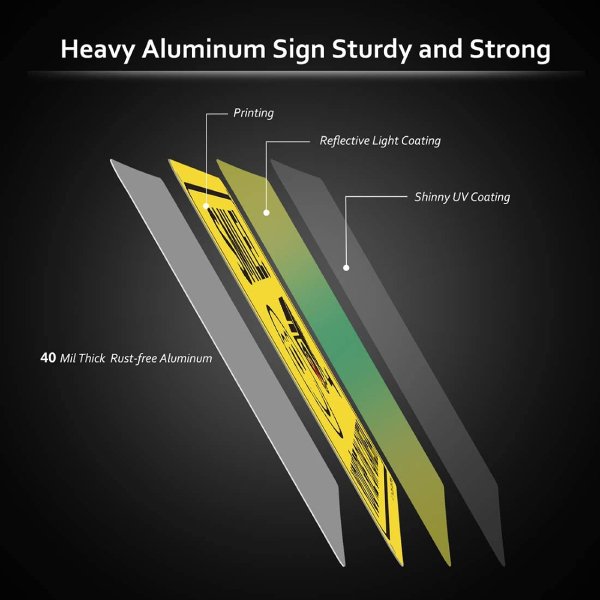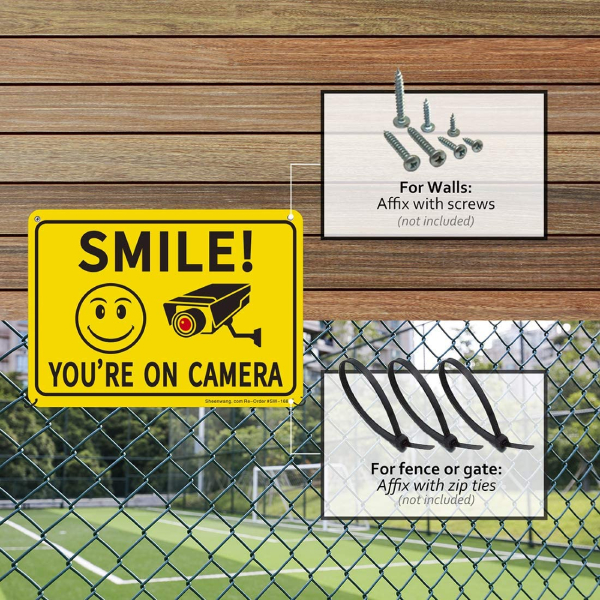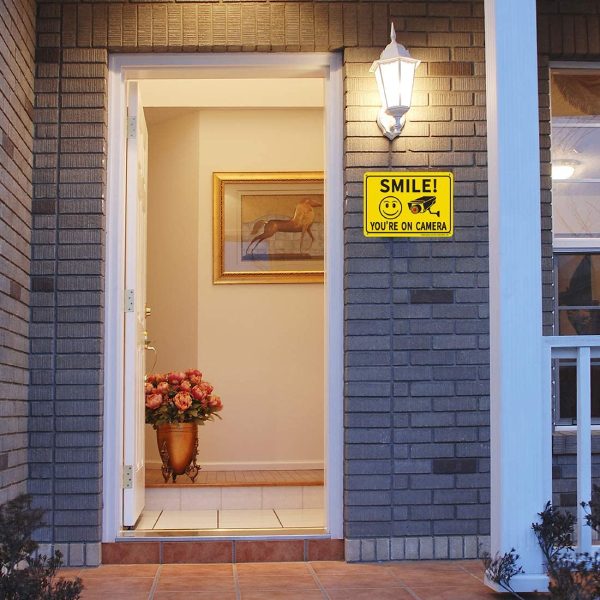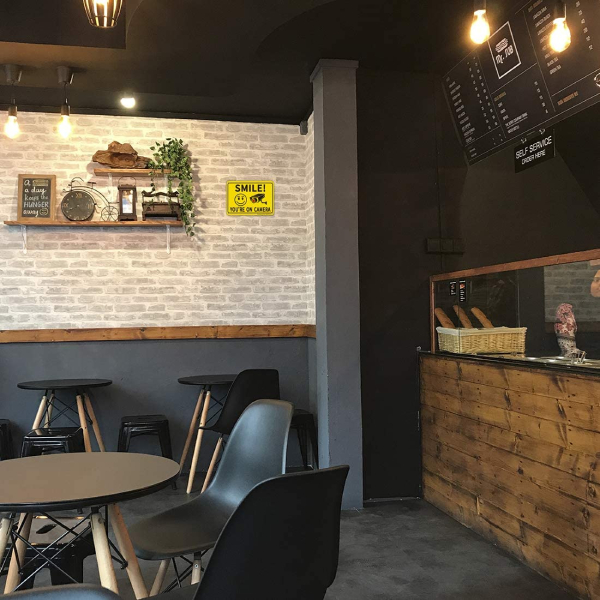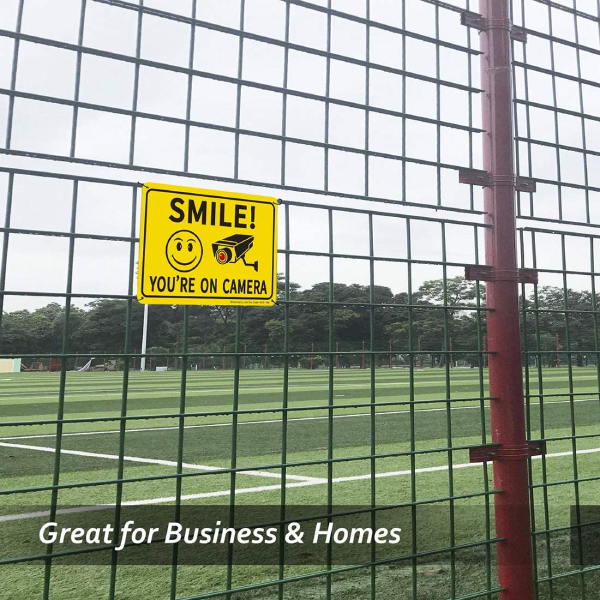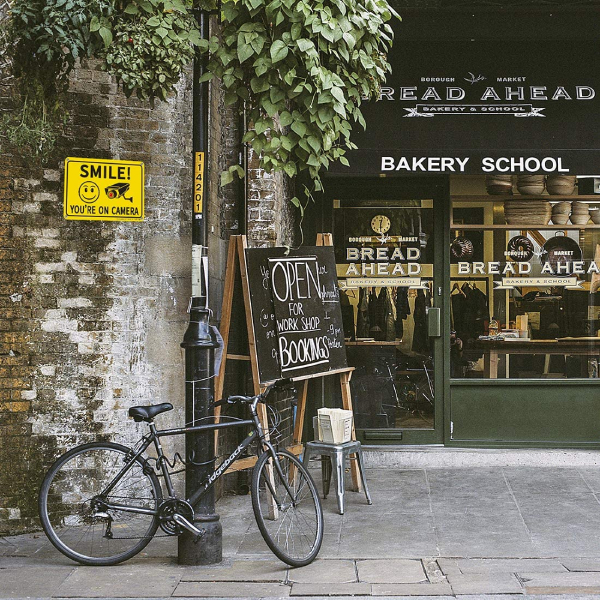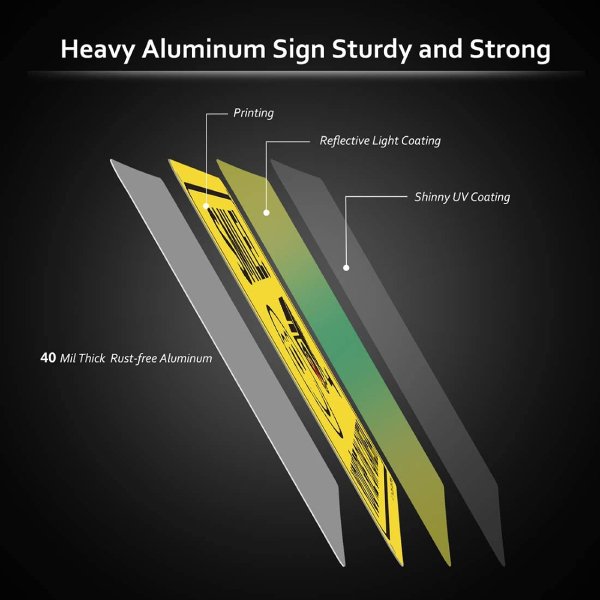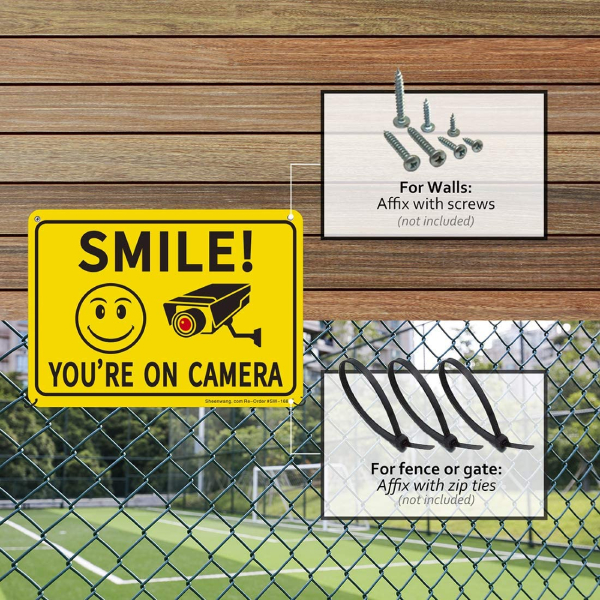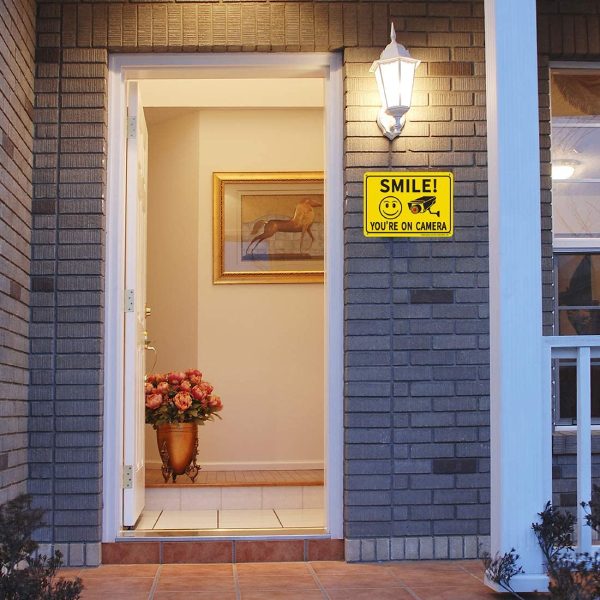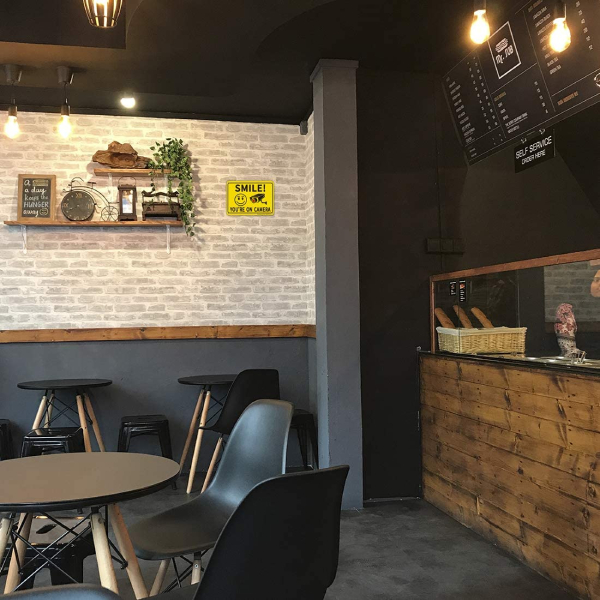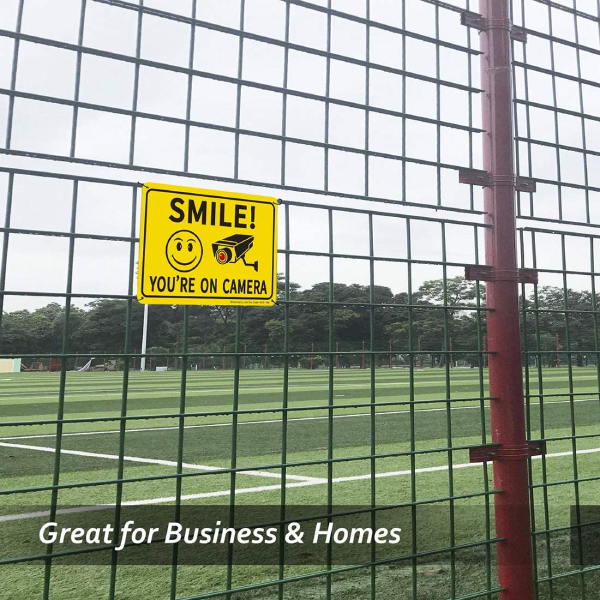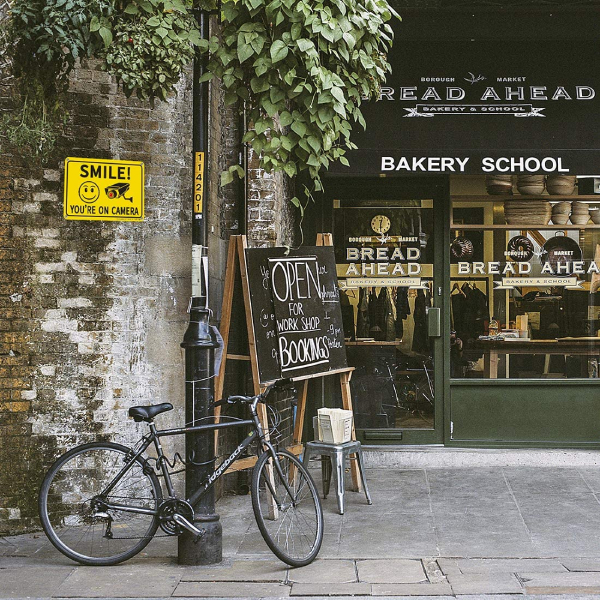 Sheenwang 2-Pack Smile You're on Camera Sign, Video Surveillance Signs Outdoor, UV Printed .040 Mil Rust Free Aluminum 10 x 7 in, Security Camera Sign for Home, Business, Driveway Alert, CCTV
₨2,200
Clear to Read
Durable in Use
Easy to Install
Description
Additional information
Description
Sheenwang 2-Pack Smile You're On Camera Sign, Video Surveillance Signs Outdoor, UV Printed .040 Mil Rust Free Aluminum 10 x 7 in, Security Camera Sign for Home, Business, Driveway Alert, CCTV
We are a professional factory for home security solutions. All our products are used by first-class material.
We provide high quality and good products to customers.
Clear to Read: Smile you're are on camera sign made by high-quality printing and the letter are clear to read, Even some people do not know English, Once they see the camera in use picture and smiling face, they will understand they are staying in a safe place, Maybe will give you pleasant face and friendly smile.
Durable in Use: 40 Mil Rust free aluminum with reflective coating and UV coating, glossy finished make sure the camera sign use many years indoor or outdoor.
Colors: Bright build shiny smile on camera signs. The surface has a good reflective effect after being illuminated by the lighting. You need extra protection for your place and let people know you are recording day and night.
Easy to Install: Signs have 4 holes, one in each corner. Mount with screws, Nails, Tie-wraps. Sign attachment accessories are not included.
Quality: No Risk Purchase, Tell me If you have any questions. We will send you a replacement if needed. Buy it now
See why choose upgraded security signs?
1.Prime design for the metal smile you're on camera signs.
2.Smiling face and upgrade camera in use picture, Easy to understand.
3.4 holes for a fast and easy install.
4.Reflective effect if illuminated by the lights.
5.Heavy-duty aluminum and shiny UV coating to cross Rain, Snow, and Sunshine.
6.Measure 10 inches width and 7 inches height.
7.Best choice, full stock your can order now.