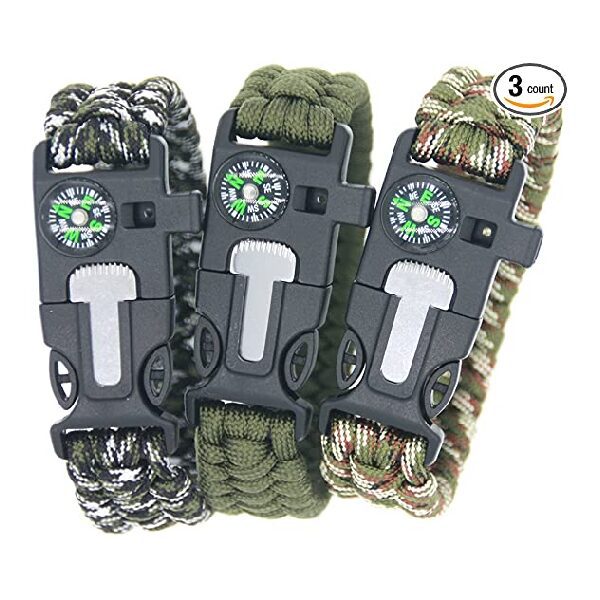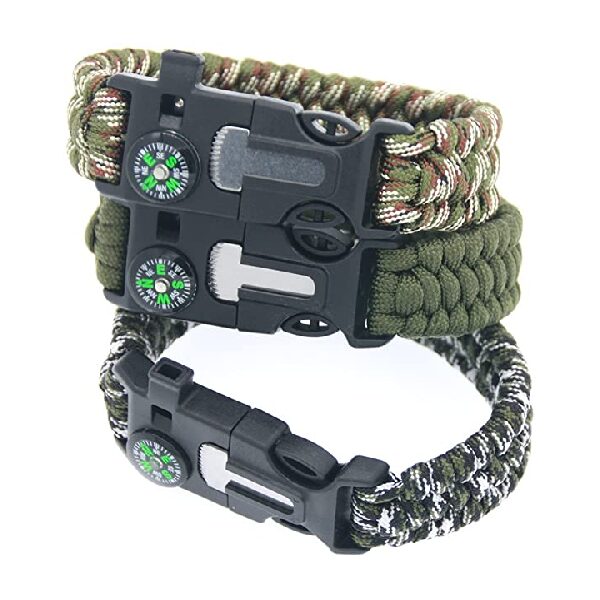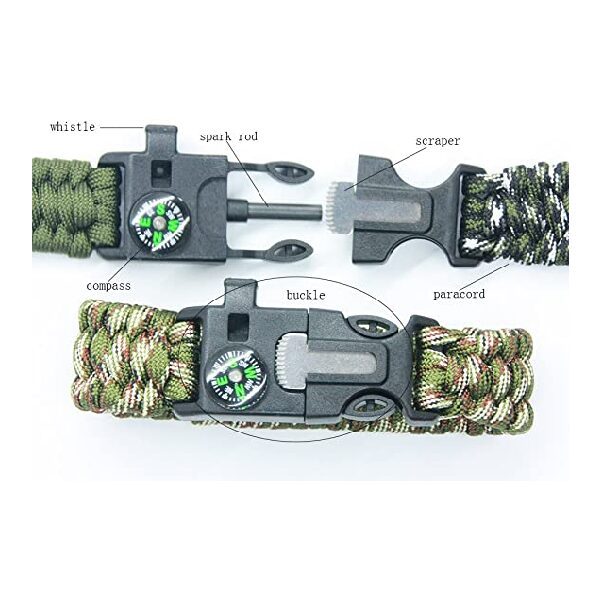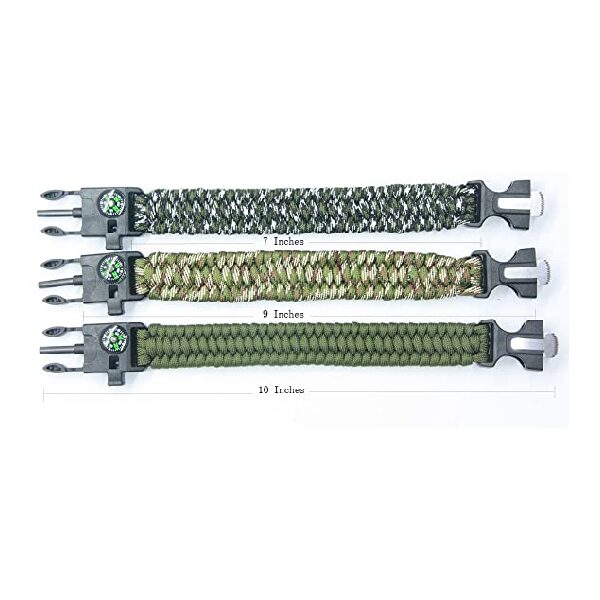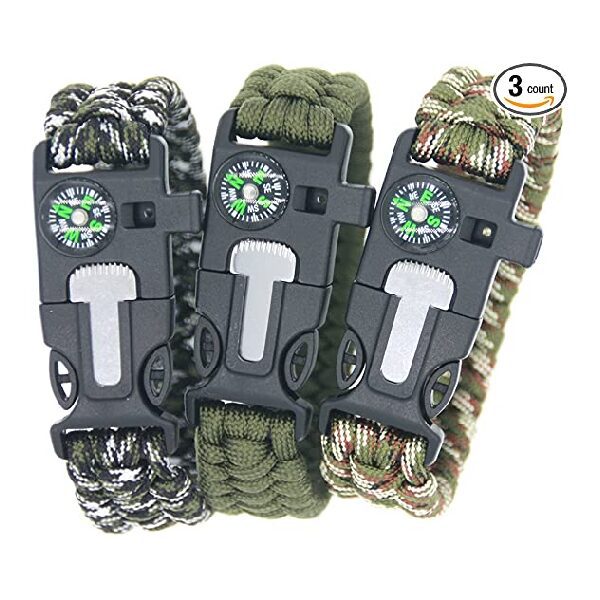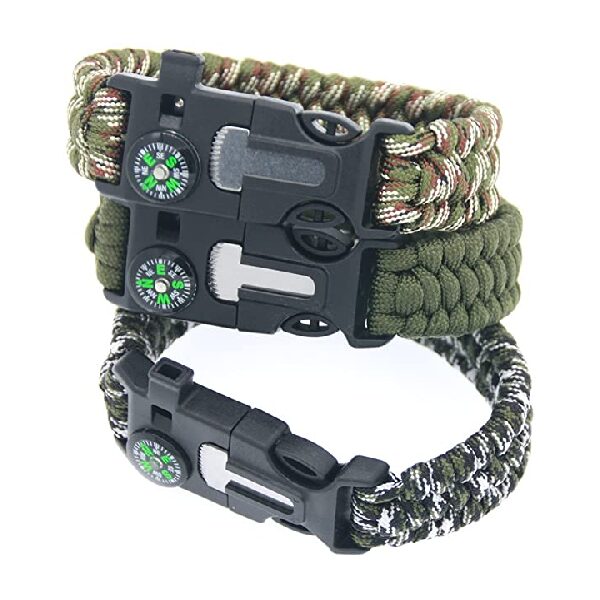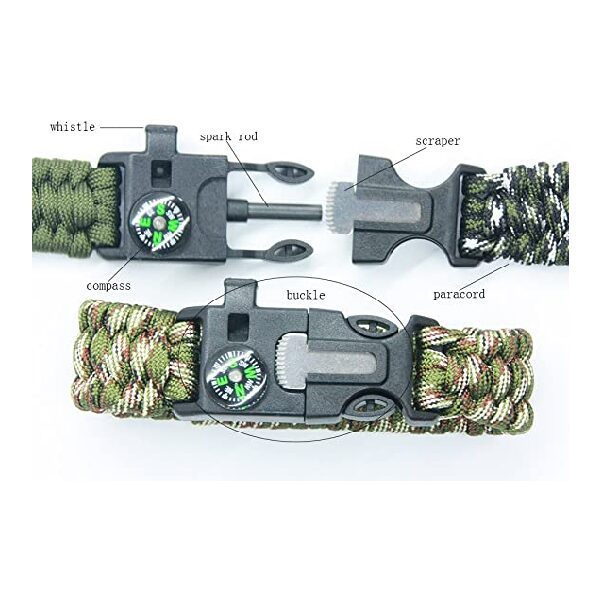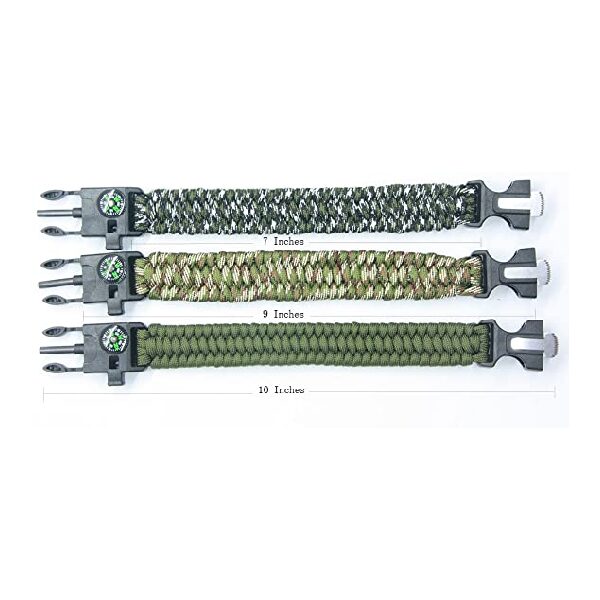 3 Bears Outdoor Survival Paracord Bracelet
₨3,500
Features: 9 " long, fits around 8 " wrists, can be disassembled as 12 feet around the long rope, anti-corrosion, and aging resistance.

Marine parachute: The bracelet can be disassembled as a rope for building tents, cheating, camping, hiking, fishing, and other emergency situations.

Scraper and Fire Burner: The scraper can be used for fireplace from the iron as a fire starter and can also be used as a knife.

Waterproof Composition: The built-in compass provides safety for navigation while traveling outdoors.

HIGH-QUALITY WHISTLE – The construction whistle is very clear and loud to be heard from miles away.
Description
Additional information
Description
3 Bears Outdoor Survival Paracord Bracelet with Compass Fire Starter and Emergency Whistle 
Features:

A survival bracelet with a survival whistle design on the buckle.

Flint / Fire Starter: It can start fires, in order to survive for boiling water, cooking games, etc.

Scraper can be used as a knife.

Compass: Accurately provide directional assistance.
Whistle: Used for signaling help.
Unraveled paracord string: Essential for tying down and securing camping equipment or gear.

As stylish decoration wearing in daily life.

Ideal accessory for camping, boating, hunting, hiking, and other outdoor activities.
Here are some of the things you can do with it:
Create fishing lines, Binding rafts or make a makeshift shelter;

Use it for Tourniquet, Gear repair, make a lanyard or lash charges;

Start a fire even when wet, use a compass to navigate, use the whistle to call for help or scare animals away.
Package includes:
3 Pieces of Orange Paracord Bracelets With Fire Starter,

Fire Scraper,

Compass and Whistle.