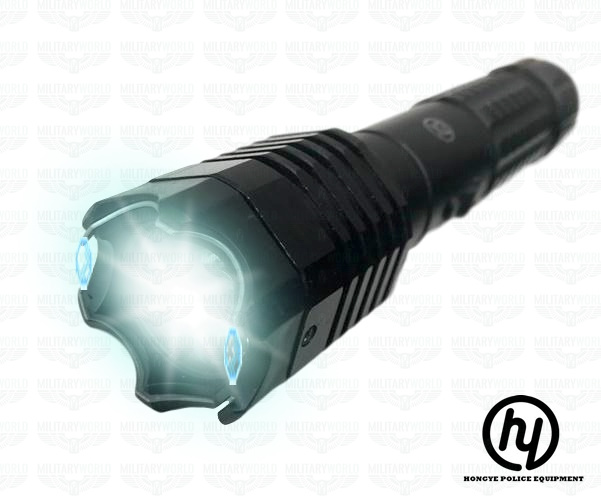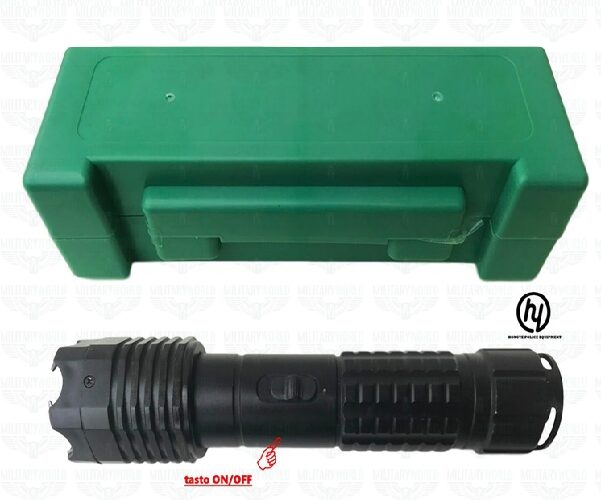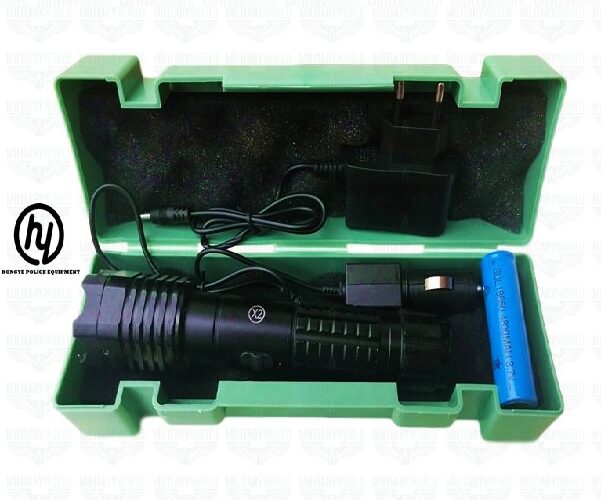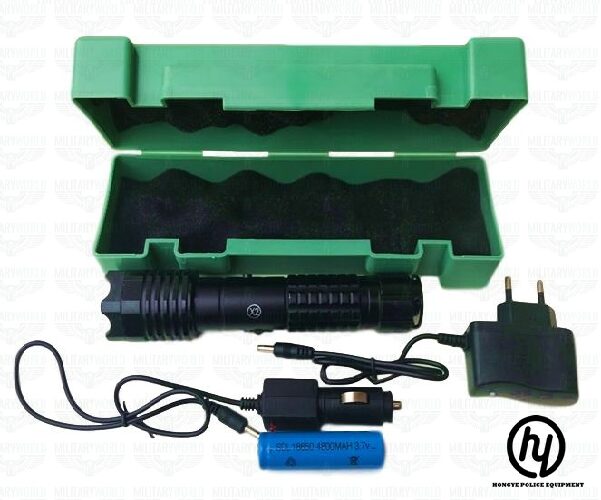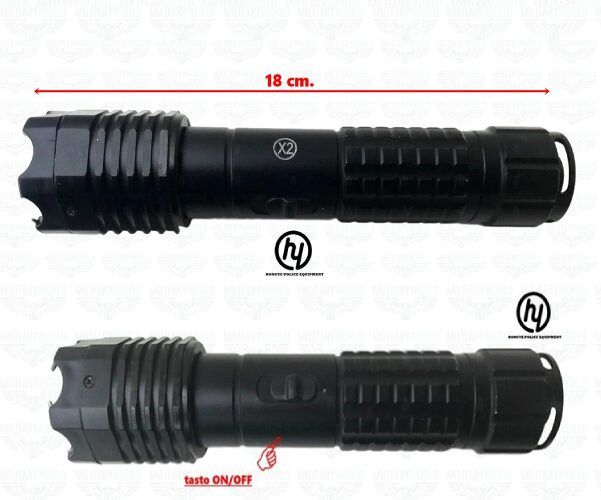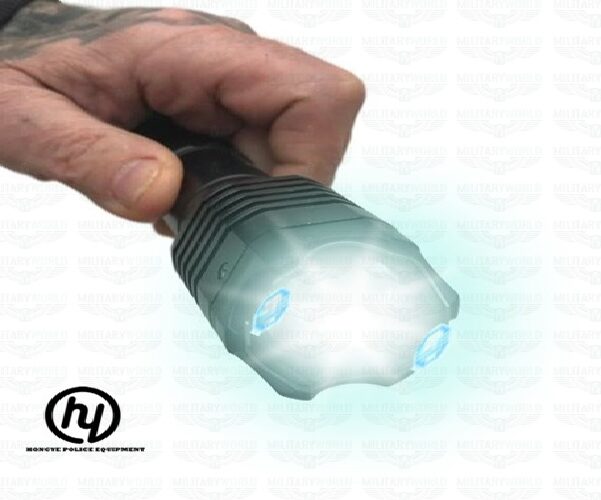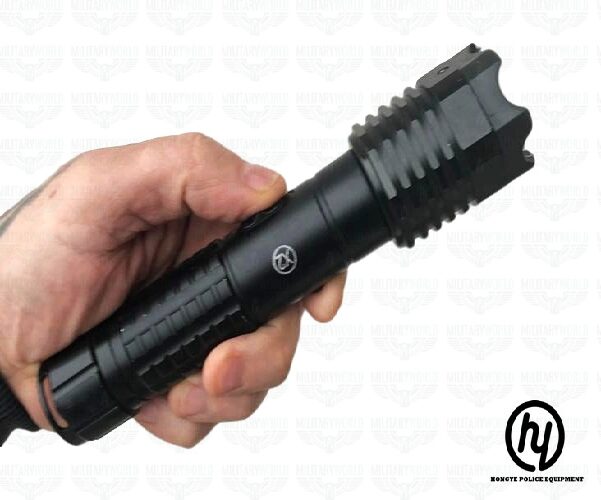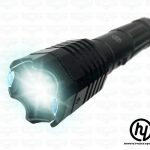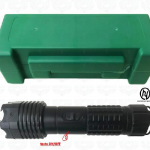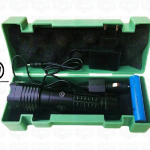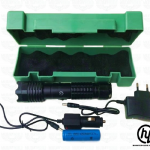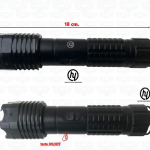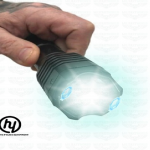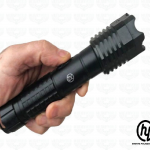 Stun Gun torch Classic Flashlight X2 from 2,500,000 volts
₨6,600
Cree XML Q5 LED bulb, lifetime up to 100,000 hours.

Waterproof design, it can be used in any weather.

It can be used as a regular flashlight with a red laser pointer. Education presenter.

Using a 18650 rechargeable battery, energy saving, environmental protection.

Tactical torch linternas, wide focal range, radiation distance.

Suitable for outdoor activities such as camping, working, biking, fishing, hiking, hunting, running.
Description
Additional information
Description
Stun Gun torch Classic Flashlight X2 from 2,500,000 volts Details
Flashlight Stun Gun Classic Flashlight X2 that generates up to 2,500,000 volts inserted in a black aeronautical aluminum body with high insulating power, impact-resistant but light and easy to use. The flashlight has a 100 lumens LED lamp with low energy consumption and long-term lighting. It uses a lithium battery with a large charging capacity that can be used for continuous lighting for more than 4 hours. Excellent defense tool, it can be used both on human aggressors or even large animals. It is used with 2 keys.
The sliding button

to turn on the light at the first click and as a safe second shot;

The round button

below to discharge the current and avoid accidental discharge.
It is recharged with a cable to the electrical network that is inserted directly into the torch body; moreover, a car battery charger with universal connection is supplied, convenient for use in all types of cars, campers, caravans, making this an indispensable tool for those who often travel by car, hunting, fishing, camping, etc … and a robust, shock-resistant padded case made of green ABS. Produced by HONGYE POLICE EQUIPMENT.
Remember it's a bollard is a contact defense tool and not a toy! Sufficient power shocks of 2-3 seconds are enough to stun an attacker. Do not hold the button pressed for longer than recommended times to avoid causing damage to persons or to the instrument itself.
IMPORTANT INFORMATION
The electric bollard was imported into Italy only for personal defense against the illegal attacks of others and attempts to steal or robbery in places of a private residence. This product is an ideal defensive contact instrument, the effect of shock is short: from (1-2 seconds) causes muscle spasms and fear, average: (1-3 seconds) can cause collapse and fainting the attacker will resume after time, strong: from (4-5 seconds) causes shock and loss of orientation for a few minutes and can also cause collapse with loss of will in pursuing his criminal intent. In the long years in which the product has been used it has been possible to find that most of the time it has never reached contact, in fact, the bollard has a great psychological deterrent. Our advice, in the event of an attempt to assault and to activate the shock several times without approaching so as to give the possibility of escape avoiding contact between the two people.
DO NOT USE THE SHOCK IN A PUBLIC PLACE KEEP THE INSTRUMENT AWAY FROM CHILDREN
DATA SHEET:
| | |
| --- | --- |
| Brand | HONGYE POLICE EQUIPMENT |
| Body material | black aeronautical aluminum with high insulating power |
| Output power | 2,500,000 Volts |
| Light type | 100 lumens white LED with low energy consumption and long-term lighting |
| Power supply | long life rechargeable lithium battery (100,000 hours of life) with electric cable wire + car cable |
| Length | 18 cm |
| Width | 4 cm |
| Accessories | shockproof green padded ABS case |
| Weight | 232 gr |
| Thickness | 2.8 cm |
| | |
Additional information
| | |
| --- | --- |
| Weight | .237 kg |
| Dimensions | 12 × 23 × 56 cm |