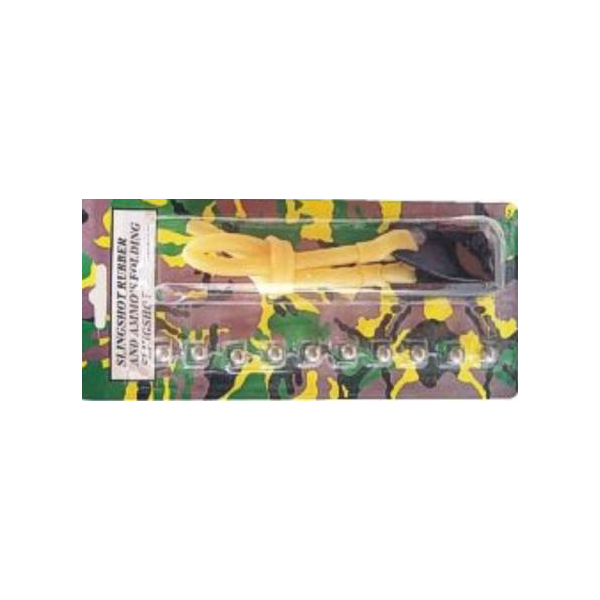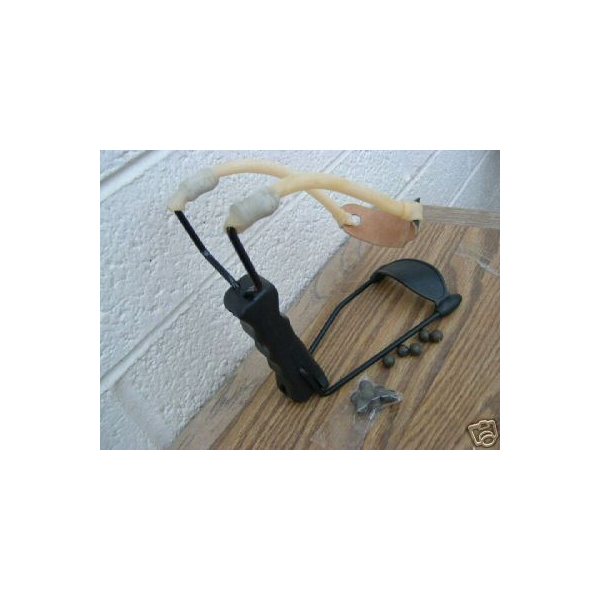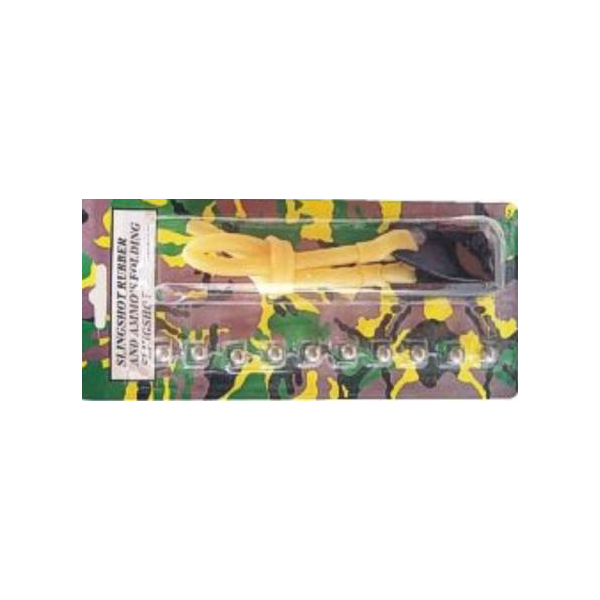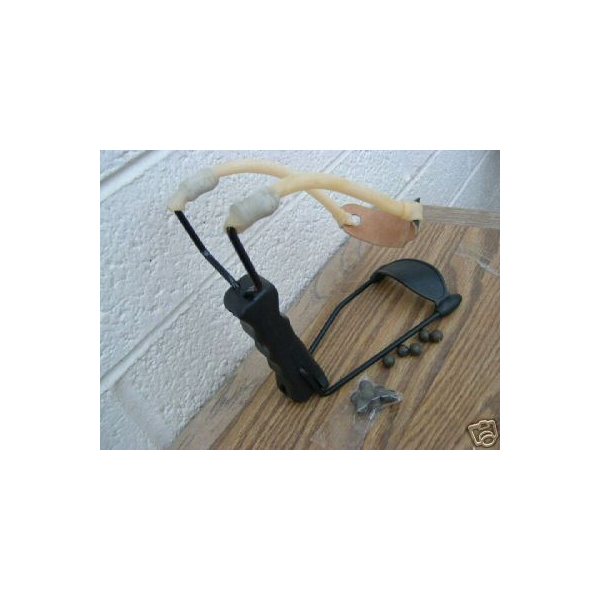 Slingshot of the World
₨1,200
Slong Airsoft is a Taiwanese company providing us with quality products machined from CNC machines. Their range of accessories of all kinds, solid and efficient internal parts make them a recognized manufacturer in the world of airsoft. Their G-KRISS kit is undoubtedly their BEST-SELLER!
Description
Additional information
Description
Slingshot of the World
The slingshot market is relatively small. There are about 80 commercially produced models to choose from. Many look very similar to each other, and it is not easy for the beginner to choose. When I started this page, I wanted to stay as neutral as possible in the slingshot model and brand description. Now, I feel it is a bigger service for the slingshot community if I tell about the advantages and differences between the brands.
Before we start, keep in mind that a slingshot's characteristics are mostly defined by its bands. It is no problem to put on a new handset (you have to do this from time to time anyway), and almost all brands are interchangeable. You can hook a Trumark band on a Barnett or vice versa. Therefore, the bands have to be evaluated separately from the slingshots.
Designing a slingshot is a seemingly simple task. So simple that quite a lot of factories all over the world try to do it – bend some metal to form the frame, put two plastics halves around, push a piece of rubber tubing on the fork ends and it is done…is it? If you have ever made a slingshot at home, you probably know that things aren't that easy. It is by far no trivial task to design a really good slingshot. You must know the right rubber source for the bands, need knowledge in ergonomics, and must take care of the rubber attachment. And if you are a commercial manufacturer, who wants to compete with others, you need ideas to improve the slingshot. As with all simple things, it is difficult to find real improvements. The basic principle- rubber band with a pouch, connected to a grip via two attachment points – remains the same for about 200 years.
The big problem is that too many manufacturers aren't aware of that. They blow out tons of cheap slingshots that break after a few shots or are downright dangerous. We'll address this problem later in the text. Let us start with the reviews. Every review has three parts – quality, innovations or special advantages, and the bands. And as you'll see, there are several good brands to choose from, all with distinct advantages.
There are tons of different "no-name" brand slingshots floating around. Some manufacturers – i.e. Marksman, Crosman, and Daisy – don't make the slingshots in their own factories, but give the orders to manufacturers in Asia. There was actually a time when Crosman and Daisy's slingshots were made in the same factory in Taiwan. When a cheaper company is found, production orders are given to him. And now the big surprise: Sometimes, the old company doesn't cease production..they just scratch out the brand name from the molding forms, put the slingshots in new boxes, and start selling them on their own. The company has usually no connection to slingshot sport, so there is no one to make quality control, and nobody can tell if a slingshot is good or bad. This sometimes produces ridiculous results. For example, some "rubber bands" are not latex tubing, but some cheap rubber that breaks after 15 shots. And some manufacturers know that slingshots are sometimes sold with paintballs, but don't know what these paintballs are, so they sell the slingshot with colorful solid plastic balls which are marked as paintballs and have the potential to create some funny moments during a paintball game…..
The rubber for the bands is usually supplied by the "brand" companies. When the order is canceled and the factory continues to produce, it has to find a rubber source for itself. They usually take the cheapest latex tubing available, which happens to be extruded latex, which happens to be crap. So as a rule of thumb, almost all no-name slingshots have horrible bands that break very fast. To get things going, you have to add the cost of a decent replacement band assembly to the price of the cheap slingshot. You might as well have bought a good slingshot for the same money.
But besides the bands, there is something far more worrying and dangerous. All major manufacturers use at least 6mm steel rods for the metal parts. This way, they can be absolutely sure that the forks will not break, even when they have to take very strong bands and a lot of abuse. Now take a little look at this.
Additional information
| | |
| --- | --- |
| Weight | .28 kg |
| Dimensions | 4.6 × 4.7 × 3 cm |
| Size | Waist:30"-35", Waist:36"-41", Waist:42"-46" |