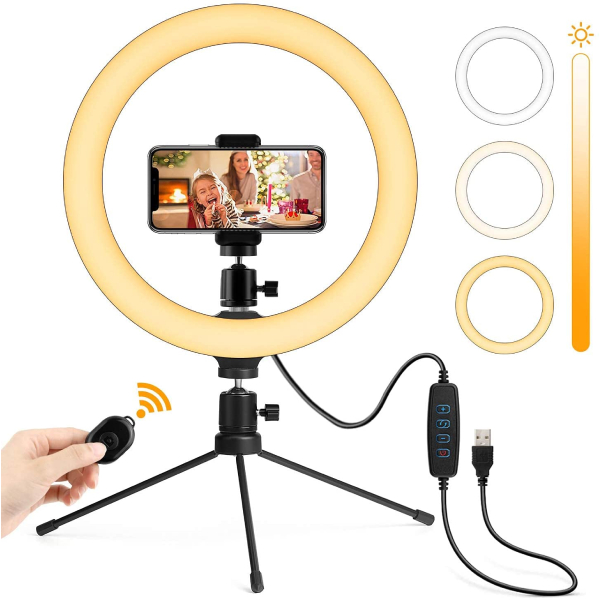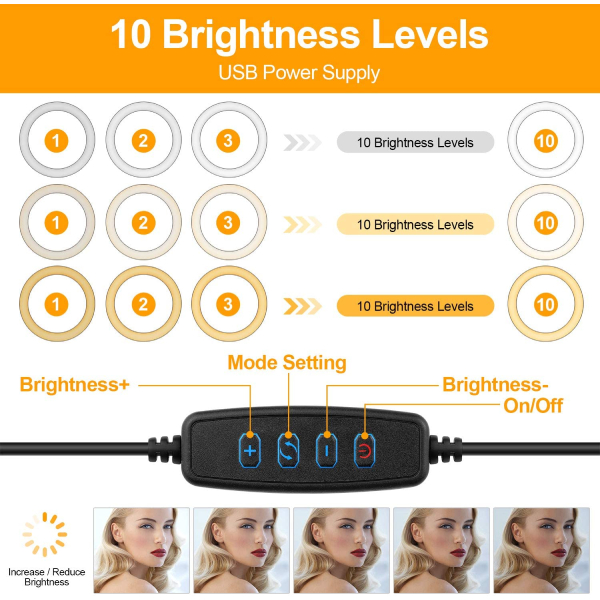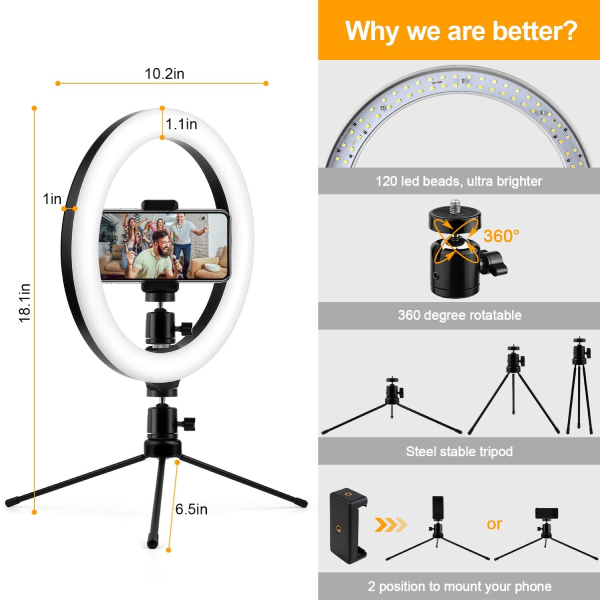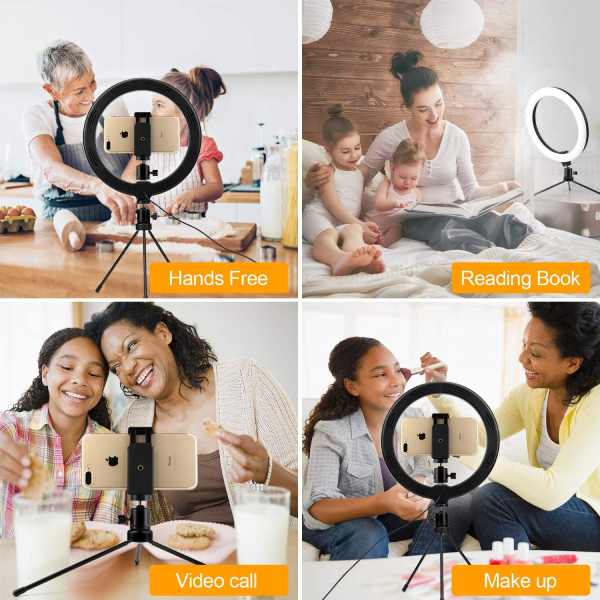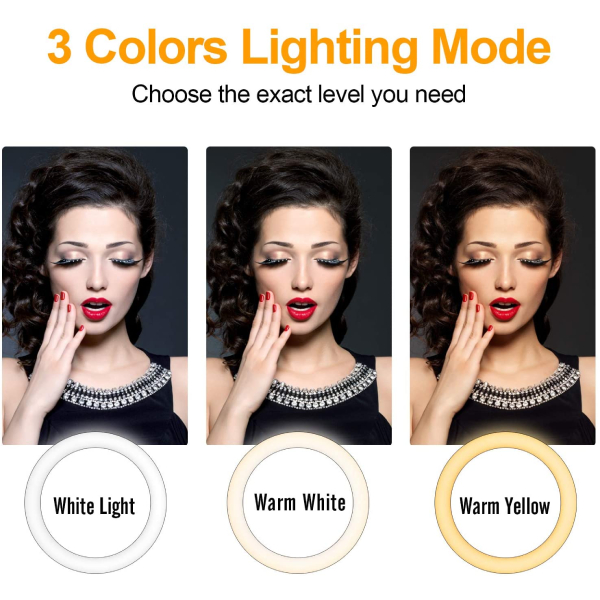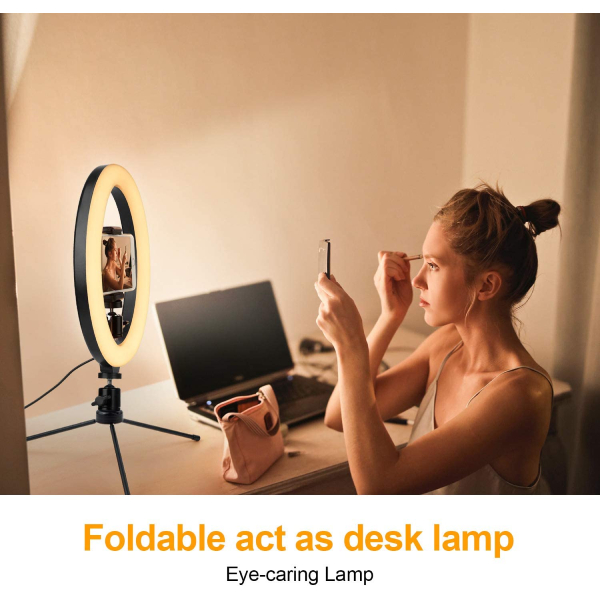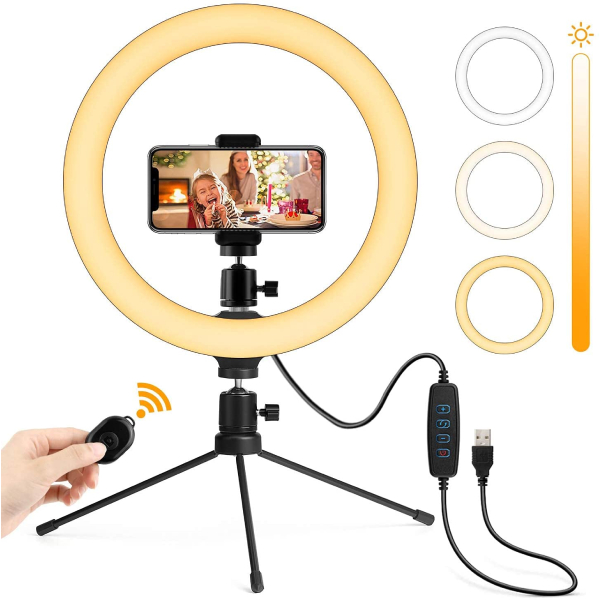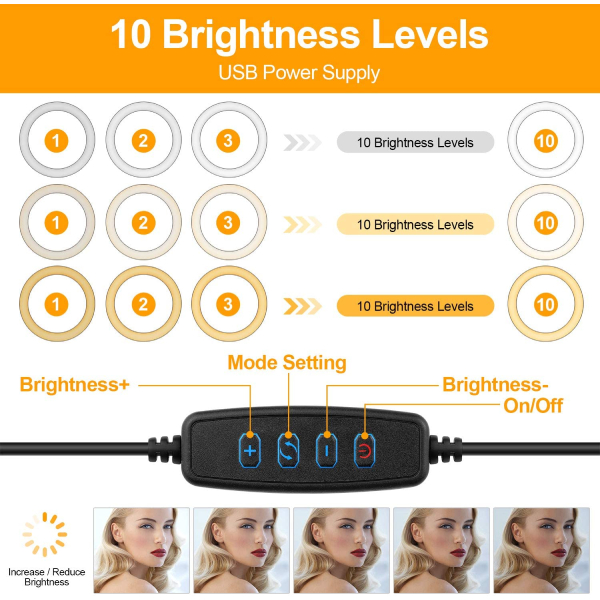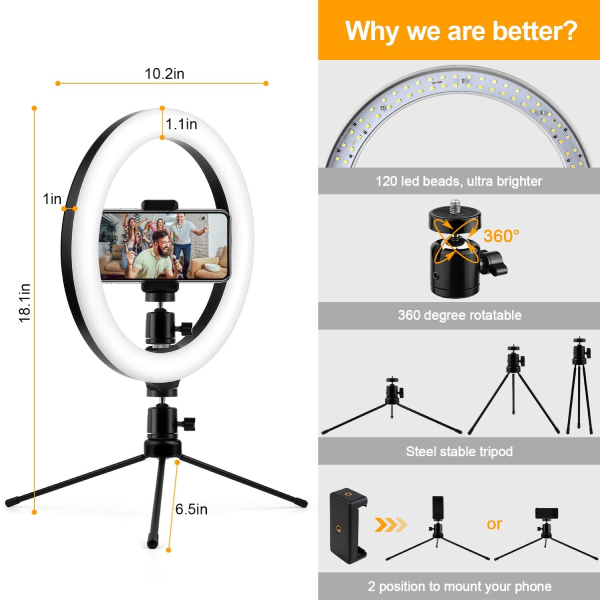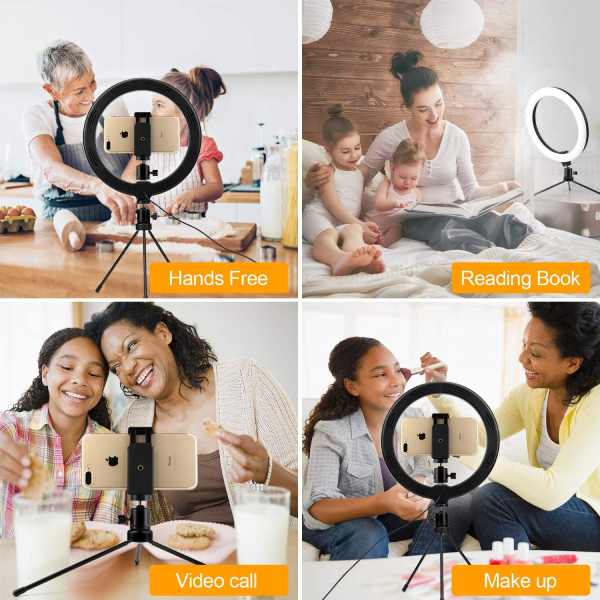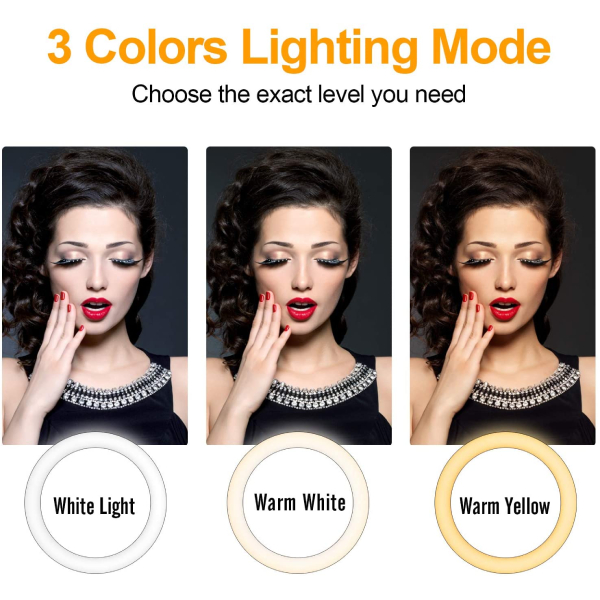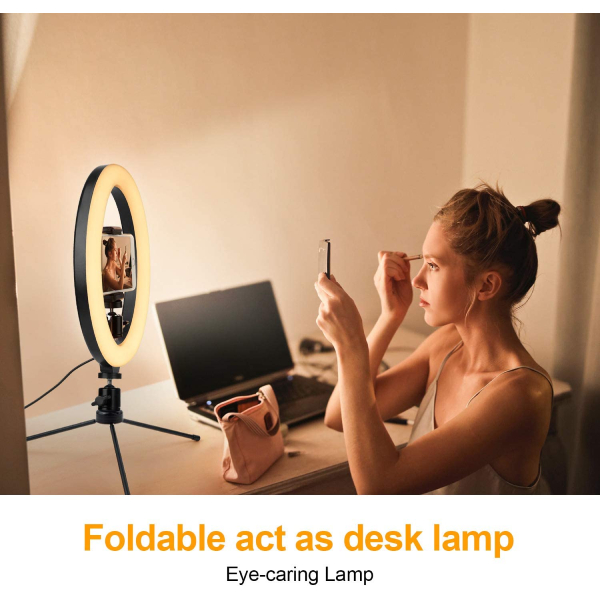 10.2″ Ring Light with Tripod Stand & Phone Holder, Dimmable Desk Led Ring Light for Live Streaming YouTube Video Tiktok, OldShark Selfie Ring Light 3 Colors & 10 Brightness
₨5,120
Stand Behind Our Product
Universal Phone Holder
Multi-Function
Sturdy Phone Tripod Stand
0.2″ Dimmable Brighter Desk LED Ring Light
Description
Additional information
Description
10.2″ Ring Light with Tripod Stand & Phone Holder, Dimmable Desk Led Ring Light for Live Streaming YouTube Video Tiktok, OldShark Selfie Ring Light 3 Colors & 10 Brightness
0.2″ Dimmable Brighter Desk LED Ring Light: Selfie ring light has 180 led bulbs, 3 color lighting modes: Warm Light (3000K), Cool White (4500K), and Day Light (6500K), 10 brightness levels, the led camera ring light is bright enough for close-up work, whether you're shooting video or simply using the light for makeup.
Sturdy Phone Tripod Stand: Upgraded phone tripod stand adopts high-quality aluminum weighted tripod base for increased stability so it won't tip over. The Led tripod light stand can be adjusted to the height between to match your needs and last you for years!
Universal Phone Holder: The phone holder is spring-loaded and extends up to 3.6″ wide, the tripod for iPhone and almost ALL smartphones with or without a case. You can easily adjust the phone holder to the angle you desire (horizontal, vertical, high-angle, low-angle, and more).
Multi-Function: 2 in 1 design, it acts as a cell phone iPhone tripod stand. Old shark ring light comes with a Bluetooth remote for cellphone, you can selfie and photography with different colors and brightness easy to creating live videos, recording, making up, reading books, and live stream, or taking great selfie pictures.
Stand Behind Our Product: OldShark is a professional brand in the mobile photograph and all our products enjoy excellent after-sales service. To be more specific, any part in this ring light stand set (ring light, tripod stand, and Bluetooth remote.) can be replaced for any quality issue.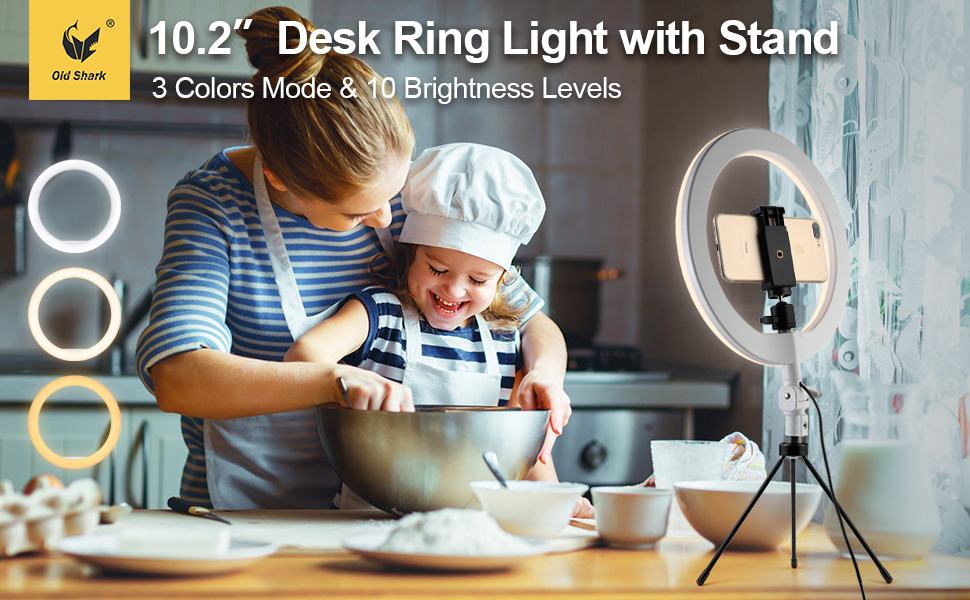 Selfie Ring Light with Tripod Stand & Cell Phone Holder
The led light design with 10 adjustable brightness for your choose, meet all your needs in different circumstances. 3 light modes: white, daylight, warm yellow. It will come in handy whenever you need extra light for making up, taking photos, making videos, reading books, and live streaming!
Work As a Floor Lamp
This desktop circle light can be worked as a floor lamp beside your bed for reading or in the living room for night lighting. It also perfect for your Yoga or fitness video shooting.
Work As a Table Lamp
This ring clamp with a tripod can be worked as a table lamp for your makeup or another online teaching that you should finish on the desk. It also works perfectly as a desk night light for the baby.