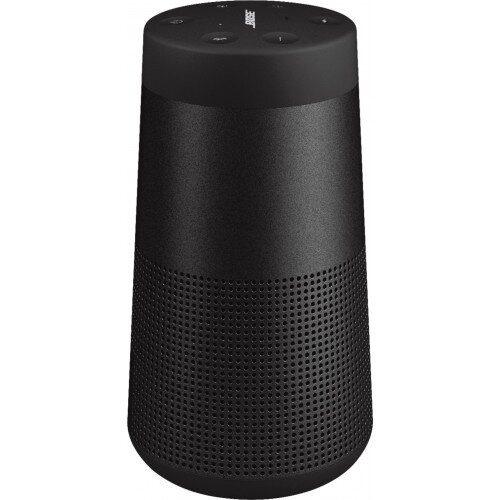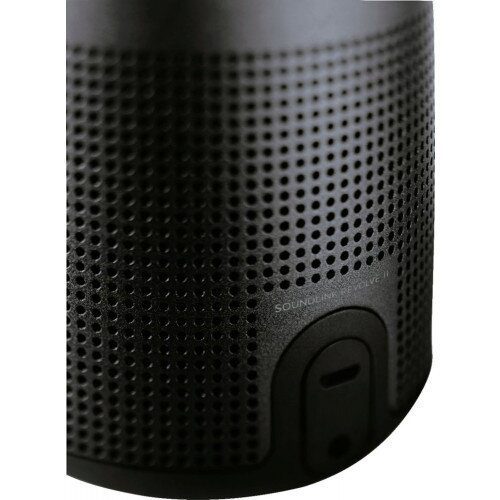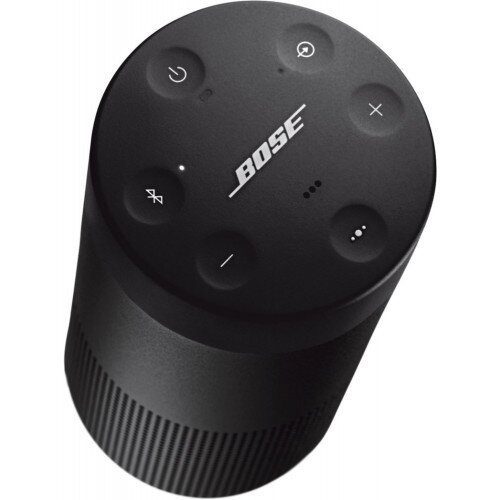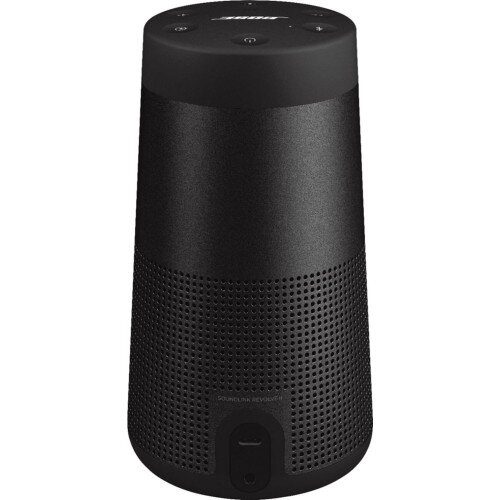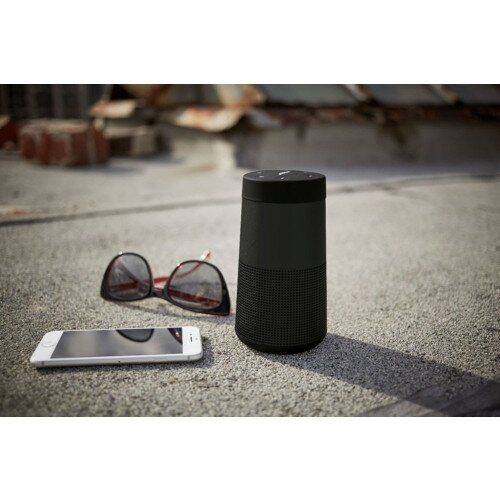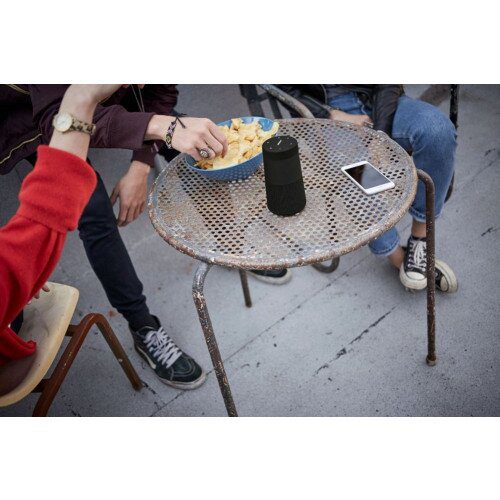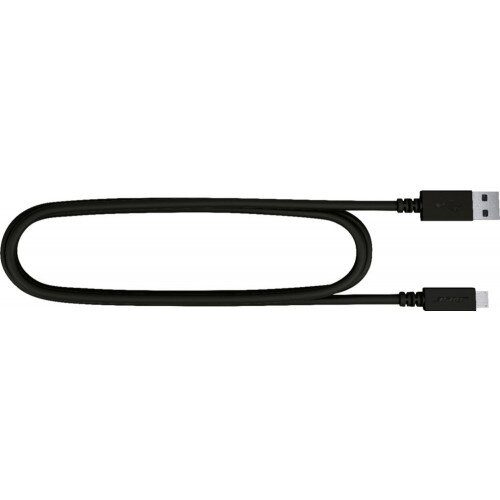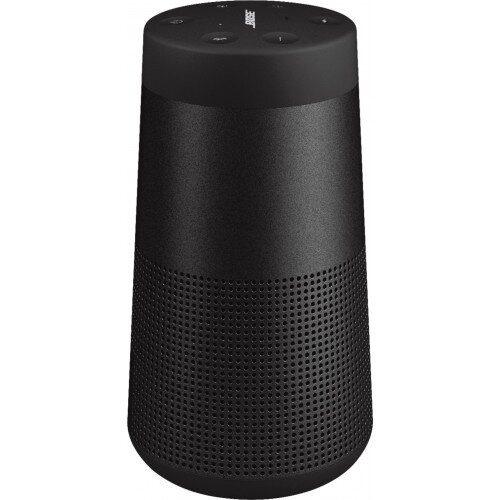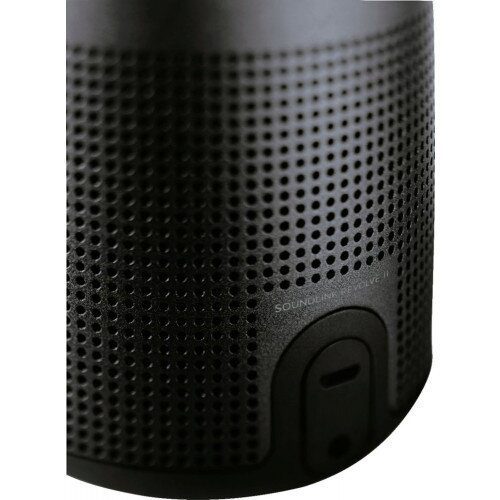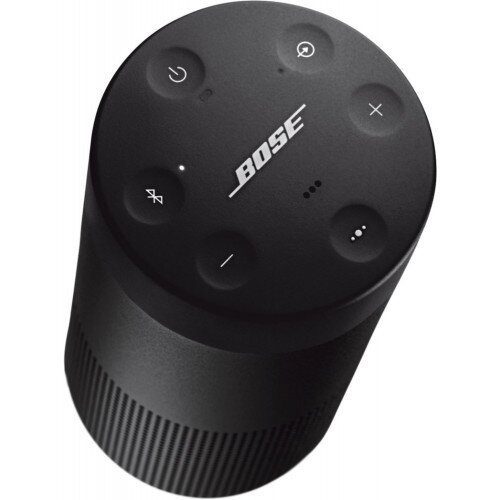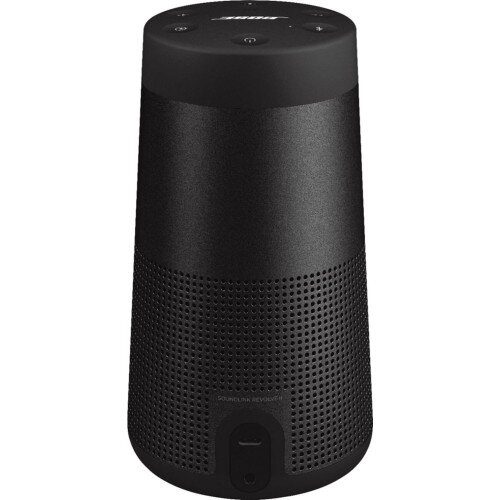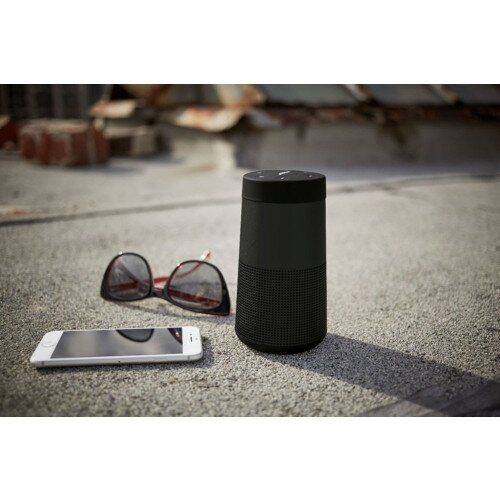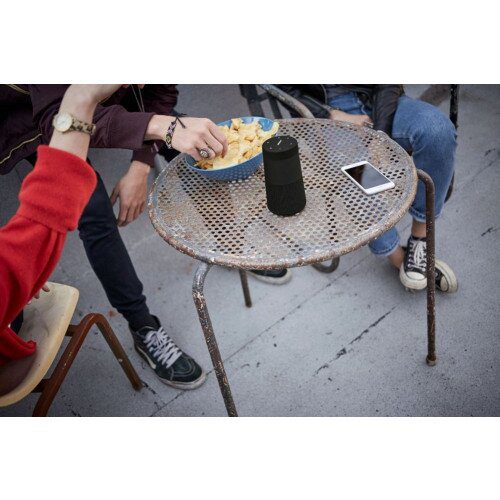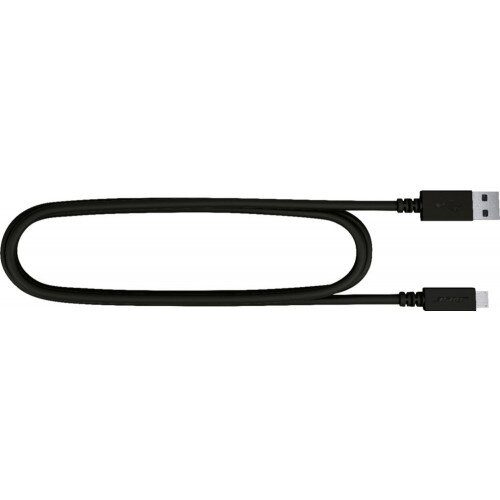 Bose SoundLink Revolve II Bluetooth Speaker
₨90,000
Bluetooth range: Up to 30 ft (9 m)
Bluetooth version: 4.1
Power input: Micro-B USB port
3.5 mm auxiliary input
Microphone for voice pick-up built into the top control pad
Compatible : Bose Connect app
Button controls: Power on/off, Bluetooth, Input mode, volume, multi-function
Rechargeable lithium-ion battery
Battery life: Up to 13 hours on average listening volume
Charging time: Up to 4 hours when using the provided cable and a recommended 1500mA (1.5A) USB power supply (not provided)
Using an alternate USB power source or charging while playing music may increase charging time
Durable, water- and dust-resistant design: IP55 rating
Description
Bose SoundLink Revolve II Bluetooth Speaker – Triple Black online in Pakistan
Introducing the Bose SoundLink Revolve II Bluetooth Speaker. One of our most impressive portable Bluetooth speakers yet. It takes our sound in exciting new directions, offering true 360° audio for consistent and uniform coverage. Whether you place it at the center of a room or near a wall, the sound will spread and reflect, creating an immersive experience. It's designed to accompany you wherever you go, making it perfect for outdoor use as well.
360 degrees of freedom
If you're looking for all-around Bose sound, you have three great options: the SoundLink Revolve II, SoundLink Revolve+ II, or the Bose Portable Smart Speaker. These speakers deliver exceptional audio quality and a 360° sound experience.
Impressively powerful, despite its compact size.
Don't underestimate its small stature. This little device is packed with advanced technology that goes beyond what meets the eye. With a highly efficient transducer, dual-passive radiators, and an omnidirectional acoustic deflector, you can expect lifelike sound that will give you genuine goosebumps.
Designed for durability and water resistance.
You're not afraid of a little water, and your speaker shouldn't be either. The SoundLink Revolve+ II features a water-resistant design, allowing you to use it in various locations without worrying about accidental exposure to water. Whether you're by the pool or near the kitchen sink, this speaker can handle it with ease.
Bumpers used for bumping.
You're not expected to be perfect, and with this speaker, you don't have to be. Feel free to knock it over, toss it in your bag, or place it down with a little more force than intended. The soft materials used in its construction allow you to bump it without worrying about damage.
Seamless and flawless design.
Every detail matters, even the smallest ones. Take a close look at our grille, and you'll notice something missing—a seam. That's because we've developed a new single-extrusion process that eliminates any visible seams, resulting in a sleek and seamless design.
Convenient and easy to handle.
When it's time to move, you don't want to struggle or fumble around. That's why we've made this speaker grabbable, touchable, and easy to operate. From the soft and smooth buttons that ensure every interaction feels natural to its overall user-friendly design, we've prioritized convenience for your on-the-go lifestyle.
Powerful performance in a portable package.
When it comes to a portable Bluetooth speaker, impressive battery life is crucial. This speaker delivers with its rechargeable lithium-ion battery, providing up to 13 hours of playback for a full day of listening enjoyment. While some other speakers may offer longer playtime, they often compromise on the deep, powerful bass that our speaker delivers.
Hands-free convenience.
No phone nearby? No problem. You can still make dinner reservations or send text messages without reaching for your phone. Simply press and hold the multi-function button on the speaker to activate voice input for Siri or Google Assistant, allowing you to control your phone's functions directly from the speaker. It's a convenient solution.
Complete control with one app.
The Bose Connect app is your gateway to unlocking the full potential of your speaker. Gain access to helpful tips, unlock additional product features, and personalize your settings, so you can spend more time enjoying your music and less time on setup. Managing your speaker's Bluetooth connections is a breeze with a single swipe within the app, allowing everyone to take turns being the DJ. For even more immersive sound, Party Mode lets you play two wireless speakers simultaneously, while Stereo Mode provides dedicated left and right playback, creating a dynamic surround sound experience.
Keep your music ready with an optional charging cradle.
For added convenience, you can opt for a charging cradle that keeps your SoundLink Revolve II speaker charged and ready to go. The cradle serves as a convenient home base for your speaker, allowing you to play your music while it charges. Simply plug the wall charger included with your speaker into the cradle to keep it powered up.
Share your SoundLink experience.
We're eager to hear about your 360° sound experience, whether you're on the move or enjoying your music at home. Share your story with us by posting photos on Instagram using the hashtag #SoundLink and tagging @Bose. We can't wait to see and hear your SoundLink journey.
Processing Time:
Please allow 1-2 business days for orders to be processed and shipped. In the event of a delay in shipping your order, you will be notified.
follow us on Facebook too…