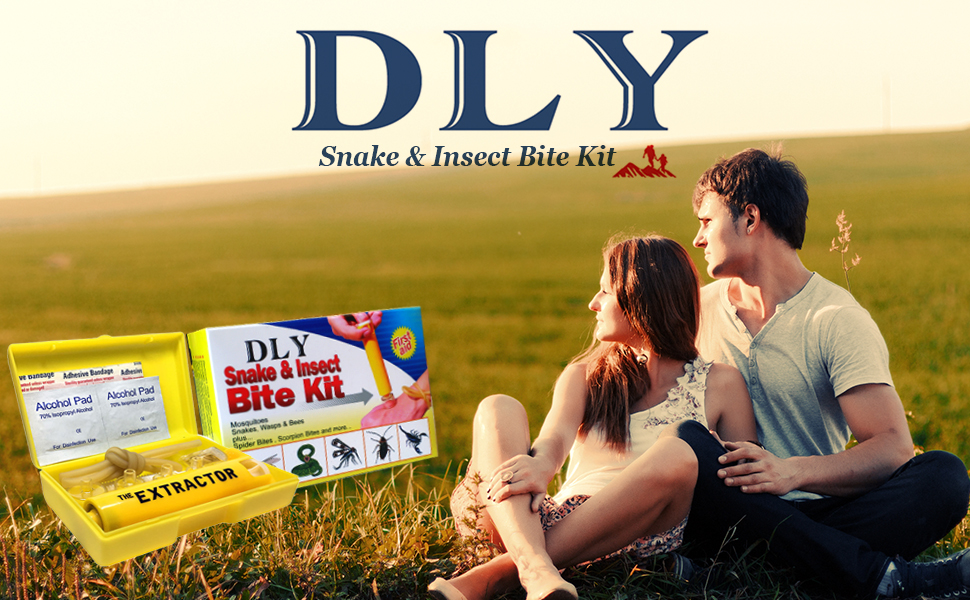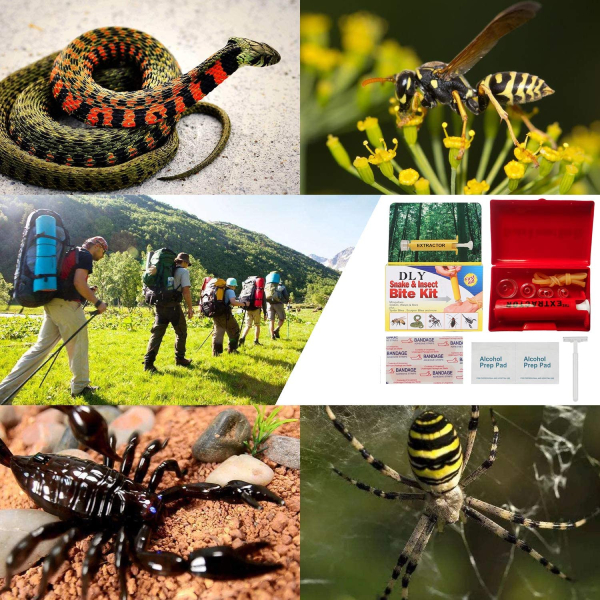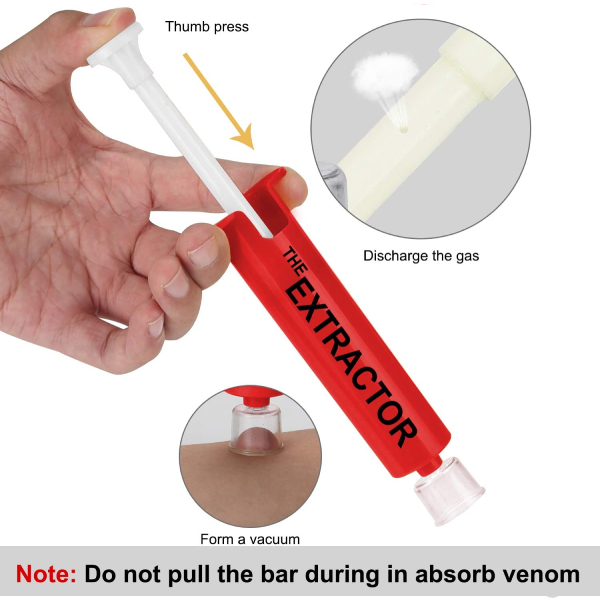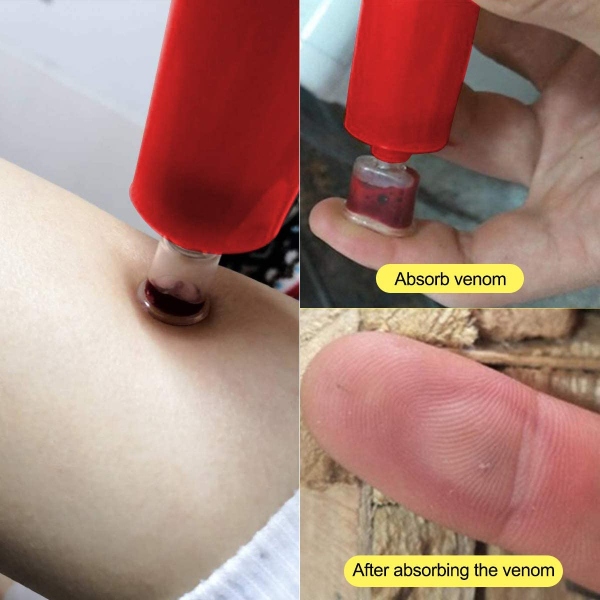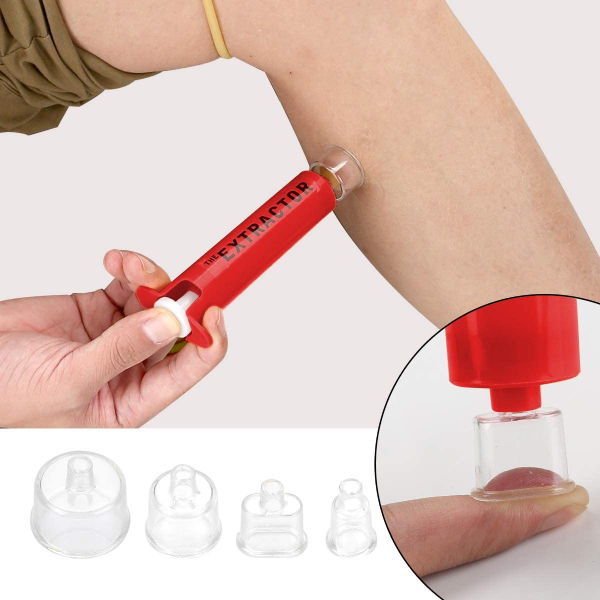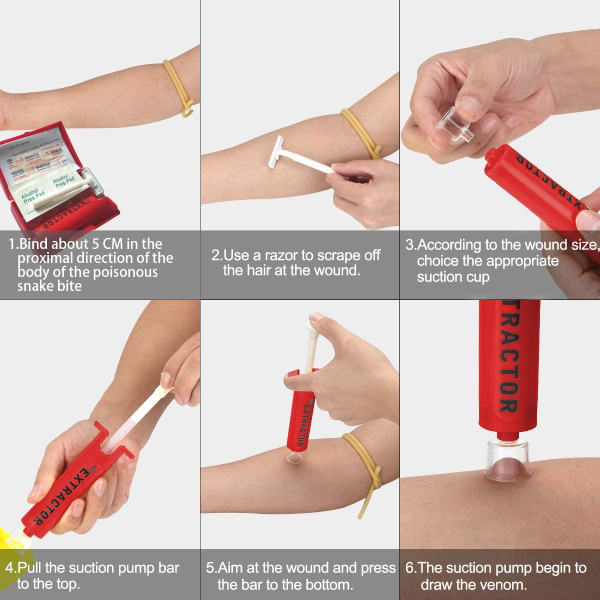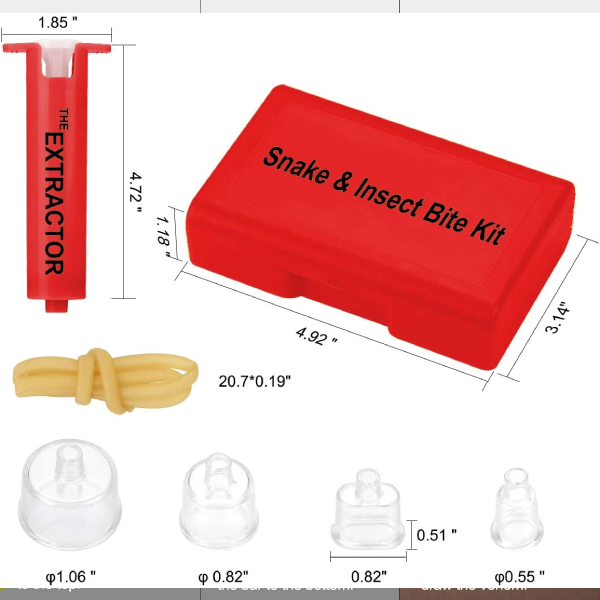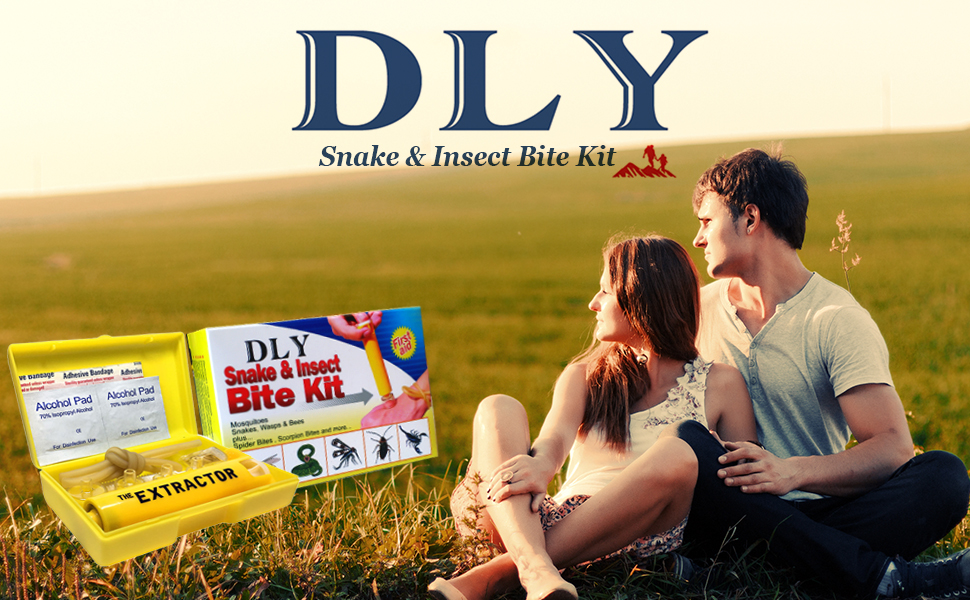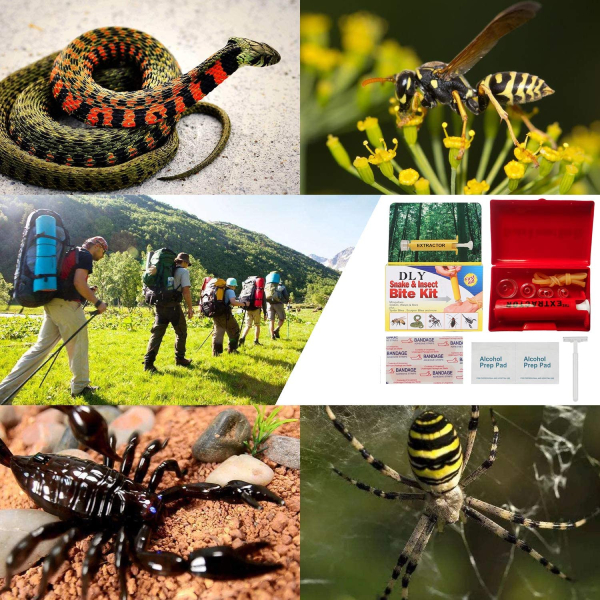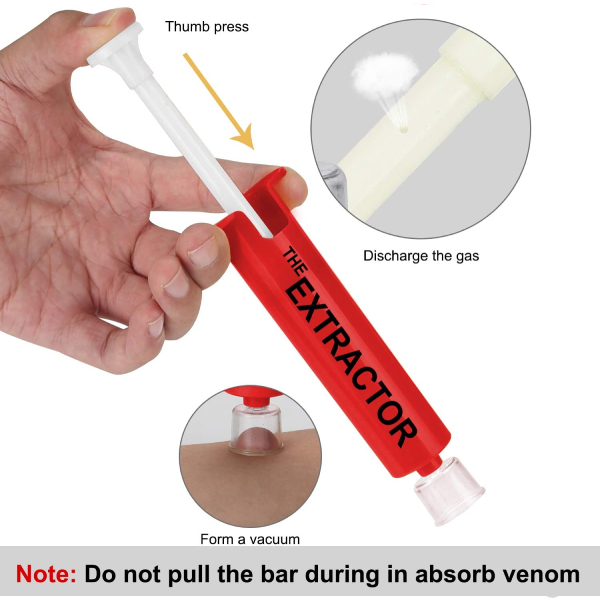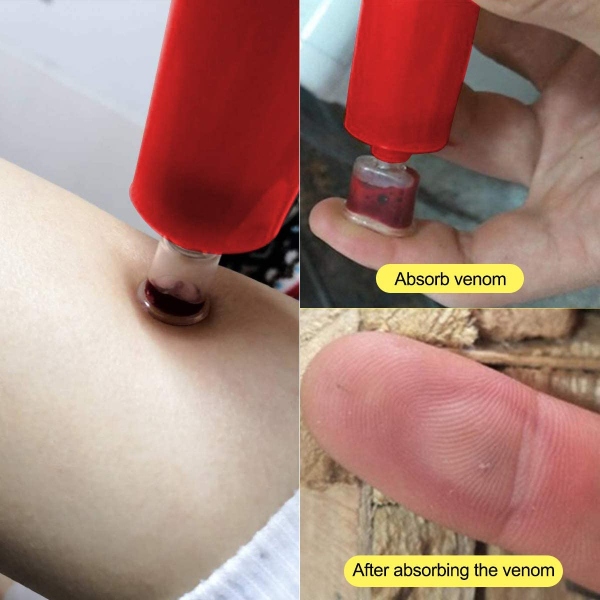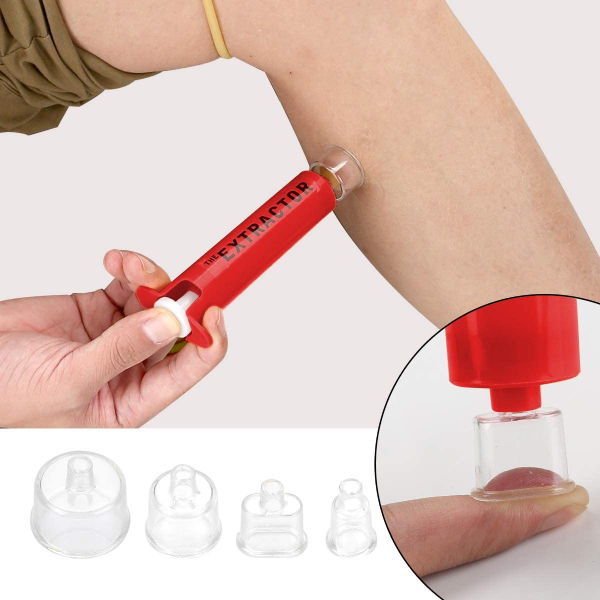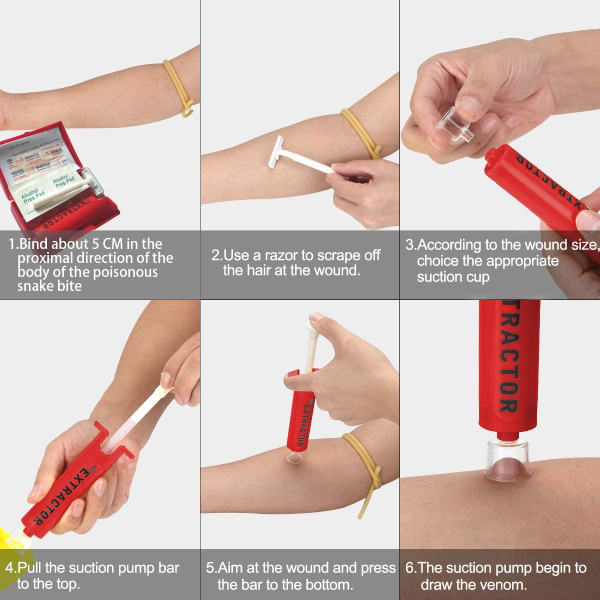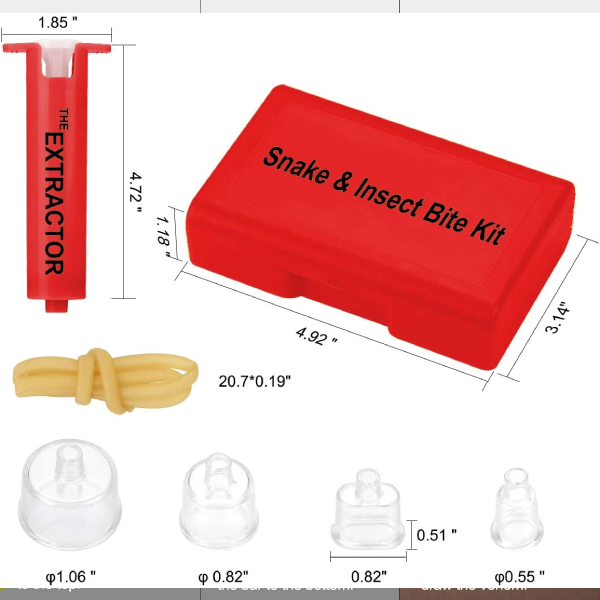 Snake Bite Kit, Bee Sting Kit Emergency First Aid Supplies, Venom Extractor Suction Pump, Bite and Sting First Aid for Hiking, Backpacking and Camping
₨5,900
Used on a variety of occasions
Easy to use
Reasonable
Easy to take
Ask for medical advice immediately
Description
Additional information
Description
Snake Bite Kit, Bee Sting Kit, Emergency First Aid Supplies, Venom Extractor Suction Pump, Bite and Sting First Aid for Hiking, Backpacking, and Camping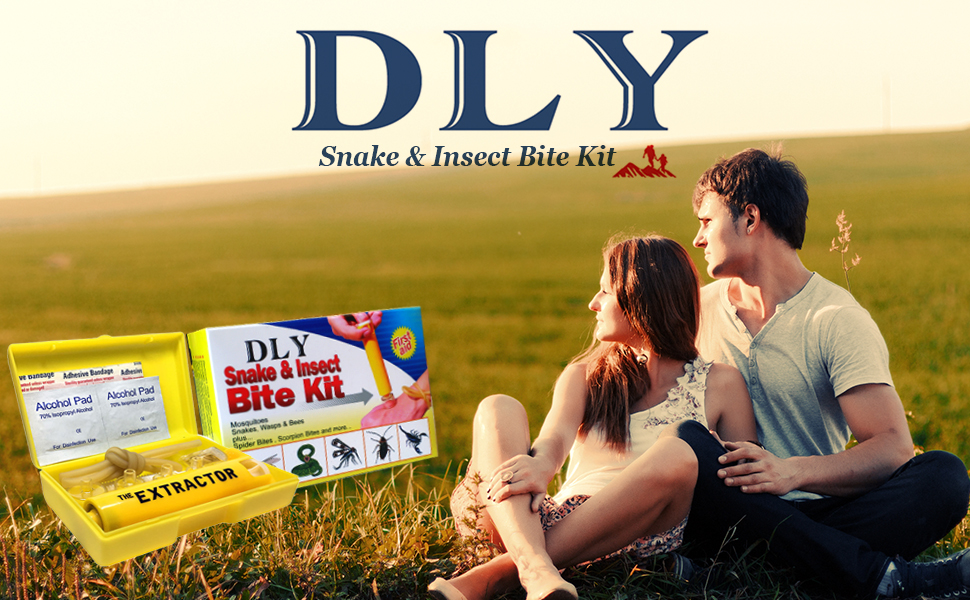 The Snake Bite Kit, Bee Sting Kit Emergency First Aid Supplies was designed specifically to provide the most powerful suction available for the safe extraction of venoms and poisons.
Because the Extractor's double chamber pump action is so decisive. You will not need to use the dangerous scalpel blades or knives associated with less effective bite kits. Because it's a pump and not a syringe, it's easy to use with one hand.
How to use Venom Extractor Suction Pump:
Just select which of the four plastic cups best covers the bitten area, and attach it to the pump. Then a simple push of the plunger with your thumb. The Extractor Pump will quickly and effectively remove venoms and poisons from below your skin. By simply cleaning the cups after each use you may safely reuse the pump over and over again.
Used in a variety of occasions. Keep a DLY brand bite and sting extractor kit handy for all of your outdoor activities. It's a handy addition to your First Aid Supplies, car glovebox, backpack, etc. Rattlesnake Bite Kit is essential for backcountry camping, fishing, hiking, or just a day at the local park.
Easy to use. This bee sting kit can be helpful in extracting bees, wasps, or spider venom from the wound site. The pump is easy to use even with only one hand. You just need to press the bar to the bottom to absorb venom, DO NOT REPEAT IT!
Good design. On the package, the venom tool includes three kinds of round suction cups, an oval suction cup, and a tourniquet. It will control the spread of venom effectively and works for venom absorption in every part of the body.
Easy to take. Snake bite kit is light, compact, and highly portable. dimensions is 4.92 x 3.14 x 1.18 inch ( 16. 8 x 11 x 5cm) and weight only 0.44 pounds. So easy to carry, and can be placed in a backpack, car, hiking, or camping gear.
Ask for medical advice immediately. Snake bite kit is a sturdy, reliable First Aid tool for extracting subcutaneous venom from snake bites, bee stings, wasp stings, Absorbing pus in the wound, etc.
Note, venom extractors work well to pull venom from just beneath the skin but not from within the muscle tissue. Effectiveness will vary depending on where the bite/sting occurred and how deep it is. Always seek professional medical attention immediately
Additional information
| | |
| --- | --- |
| Weight | .348 kg |
| Dimensions | 4.6 × 4.7 × 3 cm |
| Size | Waist:30"-35", Waist:36"-41", Waist:42"-46" |