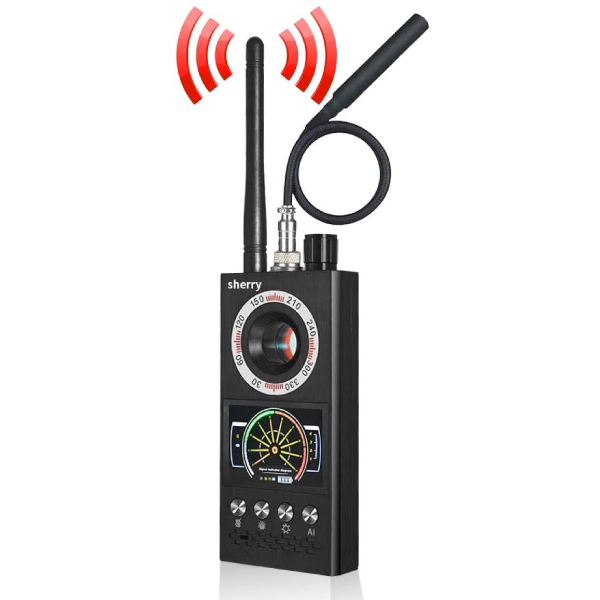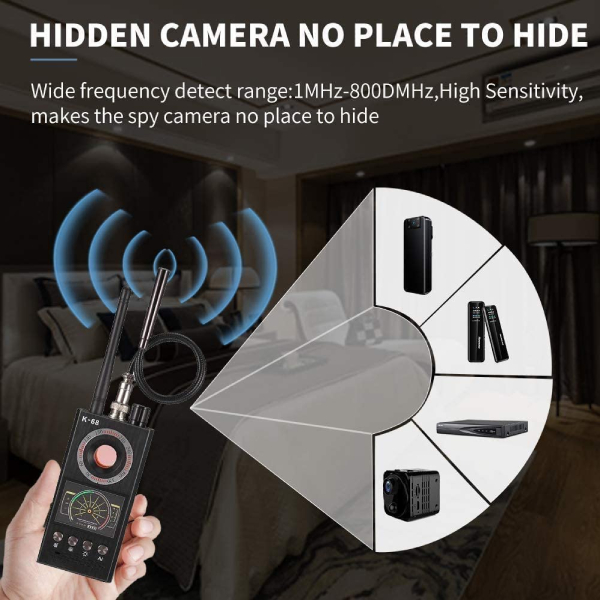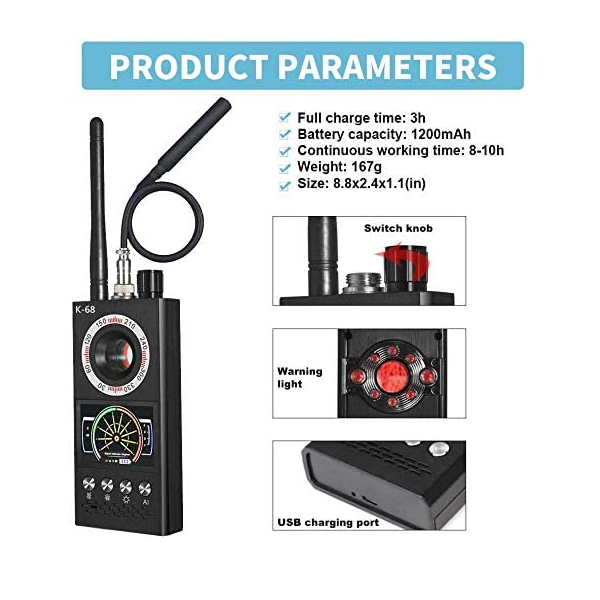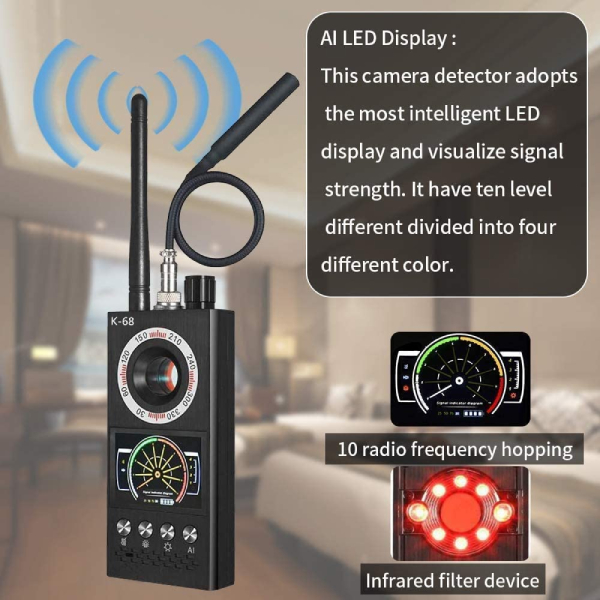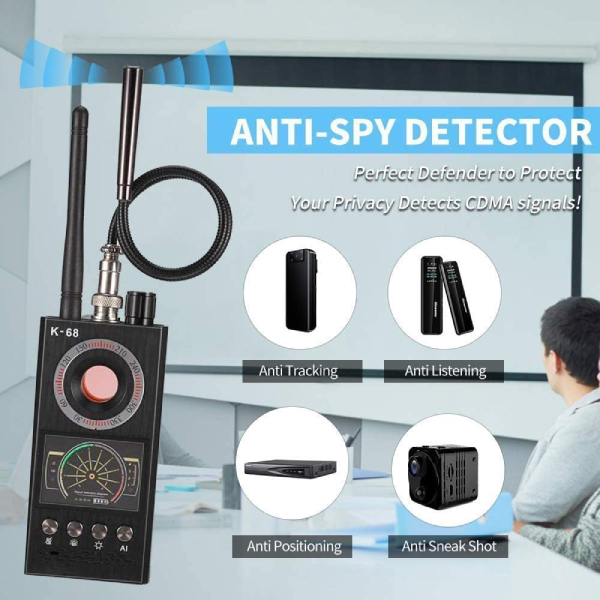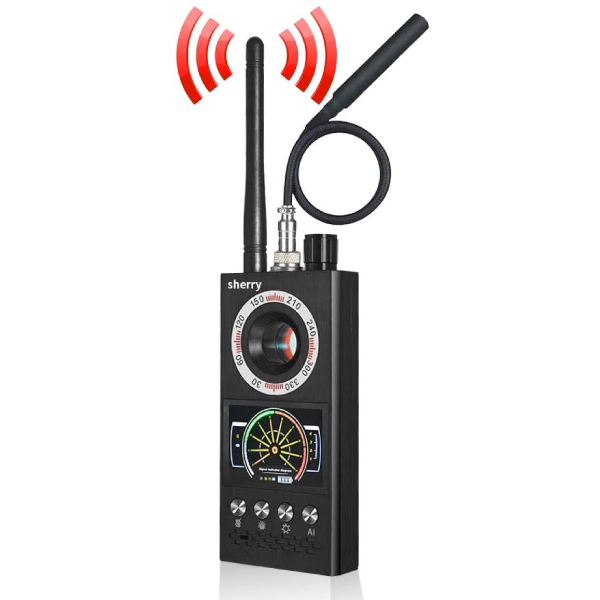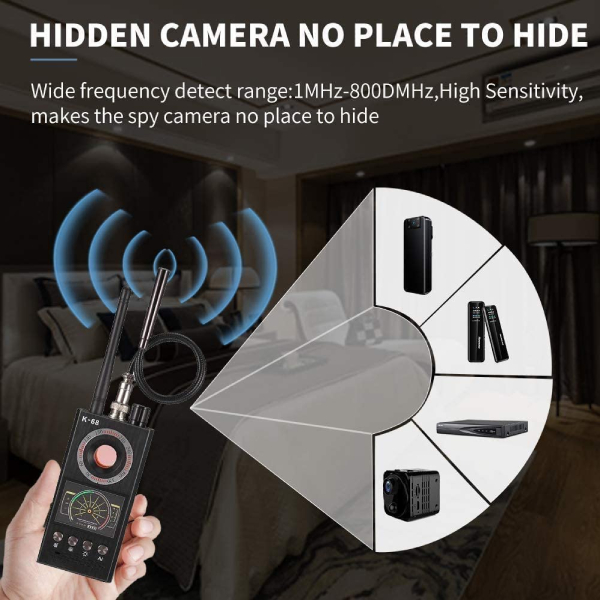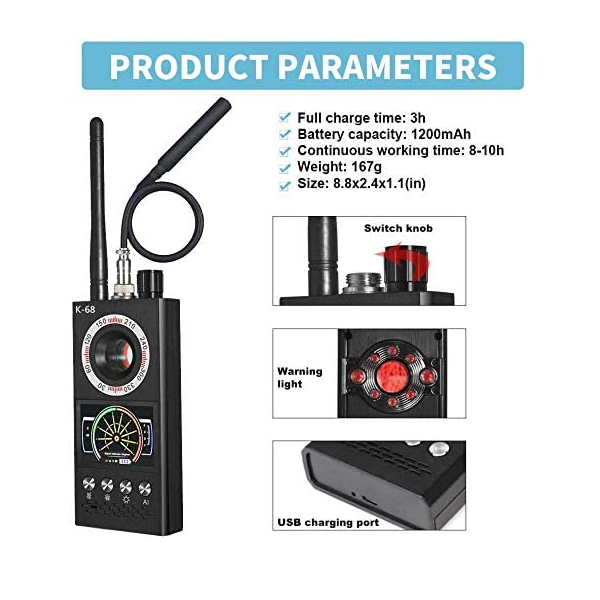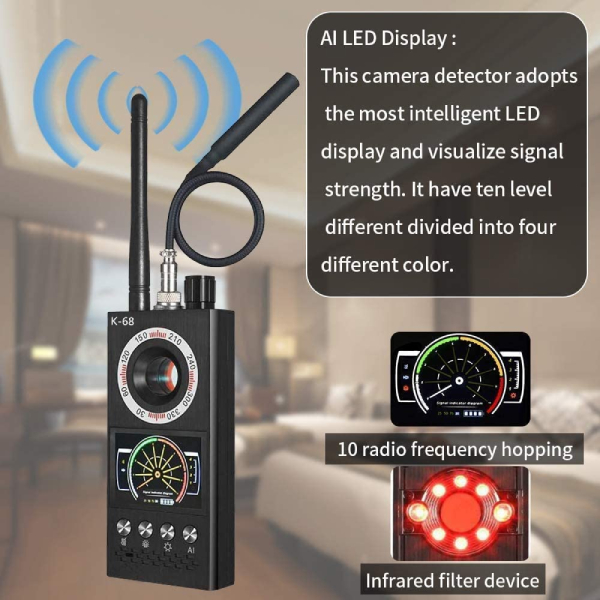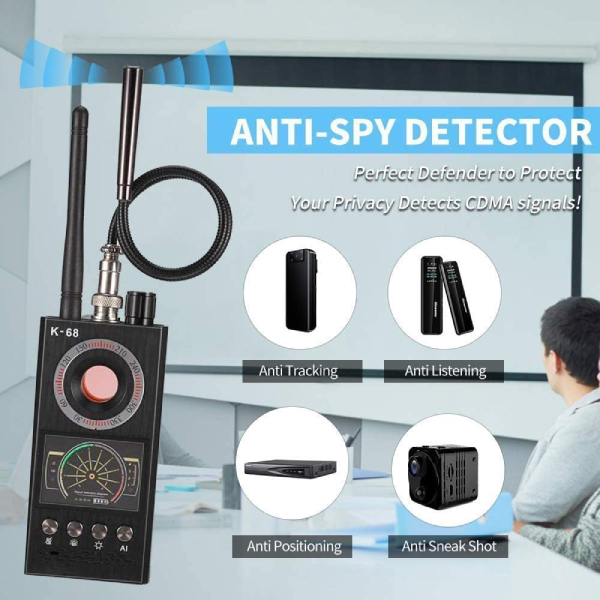 2021 Upgraded RF Bug Detector, Anti Spy Detector for Wireless Hidden Spy Camera & GPS Tracker Bug Detector & Anti Camera Scanner RF Signal Detector for GPS Tracking Device
₨12,640
Easy To Use The design of the Bug Detector is lightweight, and you can easily manipulate it through just a few keys. The special filter can be used to scan the invisible wired or wireless camera that is hidden. When the suspect RF wireless signal or strong radiation source is detected, the detector prompts you by the pilot light, vibration, or beep. The sensitivity can be adjusted to narrow the detection range.
Protect Your Privacy This item can check hotel rooms, public bathrooms, etc… for wireless cameras. Test a few household items for wireless signals. It can effectively prevent eavesdropping, candid photos, and personal privacy leaks.
High Sensitivity The device can adjust the sensitivity according to the actual demand. By adjusting The Potentiometer, it can increase/decrease the sensitivity and expand/reduce the detection range.
New Generation RF Bug Detector Our anti spy detector is equipped with advanced chips you can adjust its sensitivity and detection range by adjusting The Potentiometer When it detects the eavesdropping devices or spy camera, the front LED lamp of the detector will light up, and there will be vibration and sound alerts.
Upgraded Wireless Bug Detector It can detect radio waves, magnetic fields, hidden wired or wireless camera equipment, 2G,3G,4G mobile phone SIM card bug, GPS locator, 1.2G to 5.8G wireless hidden camera equipment.
Description
Additional information
Description
2021 Upgraded RF Bug Detector, Anti Spy Detector for Wireless Hidden Spy Camera & GPS Tracker Bug Detector & Anti Camera Scanner RF Signal Detector for GPS Tracking Device
Sherry Professional Anti Spy Detector Hidden Camera Detector
Sherry anti-spy detector offers professional privacy protection. Bugging and eavesdropping devices are readily available online or in-store and can be easily deployed to gather your business information or personal activity. with this bug detector, you can immune from this spying activity.
Both individuals and businesses are facing increasing security hazards and threats. Therefore we develop and produce this device with multiple functions:
wireless spy camera detection& 1.2G/2.4G/5.8G Wireless RF signal detection,
bug detection&magnetic field signal detection
hidden camera&camera lens detection
AI detection&auto detect,auto alarm
Our counter surveillance tool will certainly help you take back control of your surroundings where full privacy is expected.
Multifunctional Hidden Camera Detector
High Speed Chips
Stronger Signal Detection
Additional information
| | |
| --- | --- |
| Weight | 897 kg |
| Dimensions | 12 × 3 × 3 cm |
| Size | Waist:30"-35", Waist:36"-41", Waist:42"-46" |