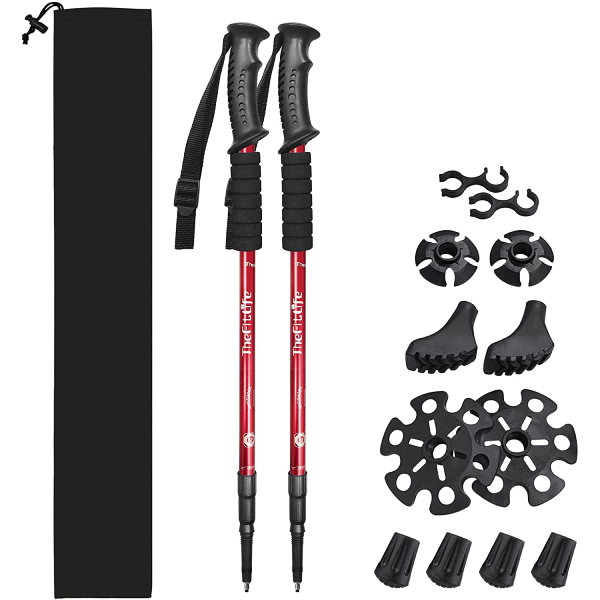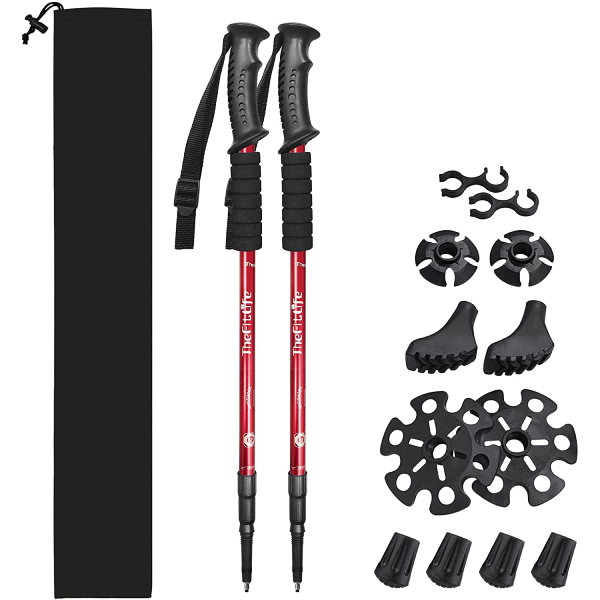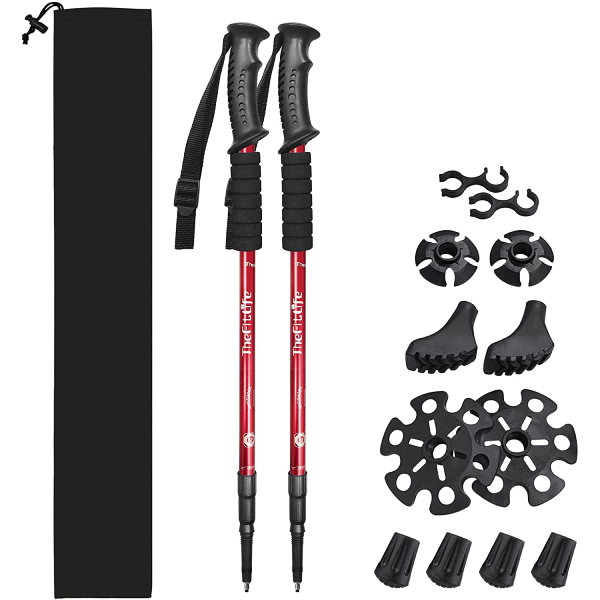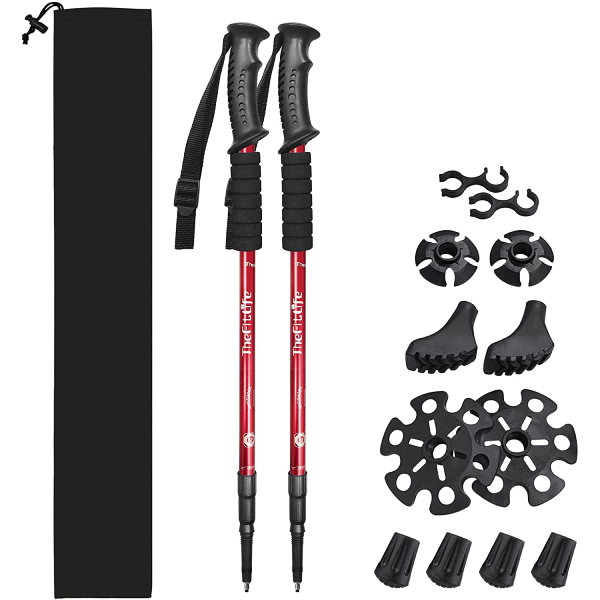 Walking Trekking Poles stick
₨2,400
Anti-shock/ shock, absorbing poles
Extra-long EVA foam handles with straps\
Built to last
Extendable
Satisfy your thirst for adventure
Description
Additional information
Description
The Fit Life Nordic Walking Trekking Poles Pack with Anti shock and Quick Lock System, Telescopic, Collapsible, Ultralight for Hiking, Camping, Mountaineering, Backpacking, Walking, Trekking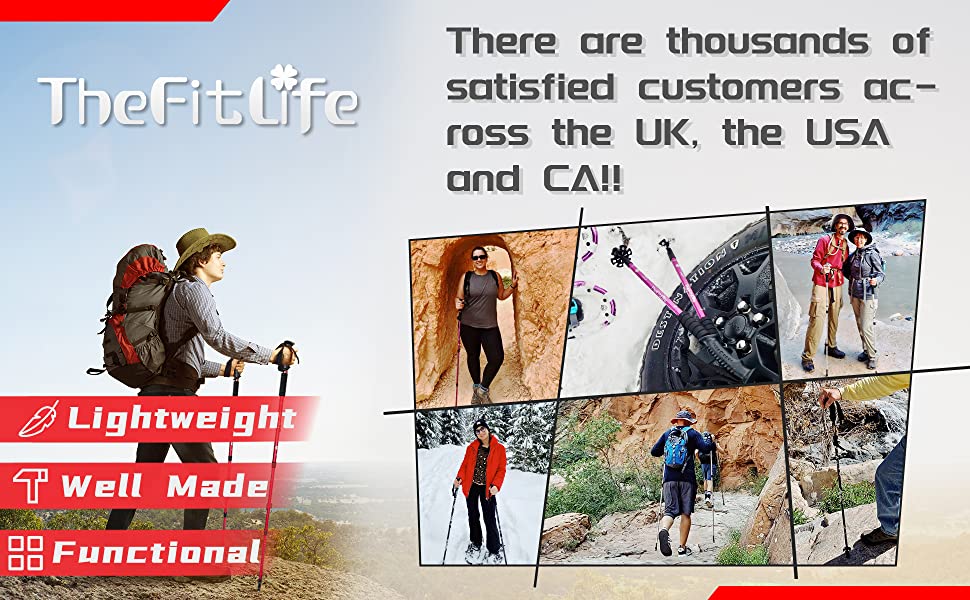 Anti-shock/ shock, absorbing poles: With the High Quality 6 Series Aluminum Material, the Shock-Absorbing Effect Can Strongly Reduce Damage From the Impact Force
Extra-long EVA foam handles with straps: Soft and Comfortable, Absorbs Moisture From Sweaty Hands and Very Comfortable to Hold
Built to last: We use 6 series Aluminum to make the Strongest & Lightest Poles in the Outdoor Market
Extendable: Our poles feature our Quick-Lock so you can collapse or extend your poles from 26″ (65 cm) all the way to 53″ (135 cm) quickly. When not in use, these are easy to collapse, small, and light enough to be stored within your backpack.
Satisfy your thirst for adventure: You'll feel 100% satisfaction from the moment you received the trekking poles. They come with a carrying bag and a full set of rubber accessories for trekking, hiking, nordic walking, and backpacking, etc. We are quite sure that you will be super-impressed with the durability, portability, versatility, and high quality of our trekking poles.
EXPERT Q&A:
What kinds of activities need trekking poles?
Trekking poles are essential tools for walking, hiking, traveling, camping, backpacking, trekking, mountaineering.
Why do we need trekking poles for those activities?
According to studies, trekking poles can reduce the compressive force on the knees by up to 25 percent.
Trekking poles allow your arms to help propel you forward and upward, whether walking on flat ground or uphill, poles can help to keep your balance, improve stability and increase your average speed.
They help to alleviate some of the weight you carry. For example, if you have a heavy pack on, and you take a short break, leaning on the poles will make you more comfortable.
They can act as a probe to give you more information than you can get with your eyes, use them to learn more about puddles, melting snow bridges, and quicksand.
They can be used to deflect backcountry nuisances, such as thorny blackberries, and swipe away spider webs that cross trails to ensure safety and comfort on your walk.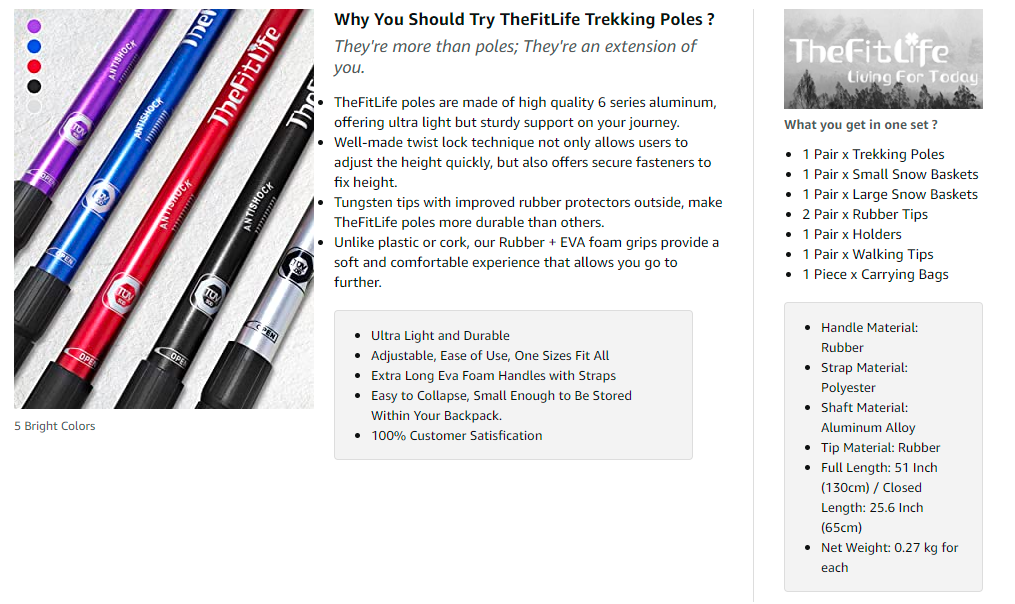 What Makes TheFitLife Trekking Poles Special?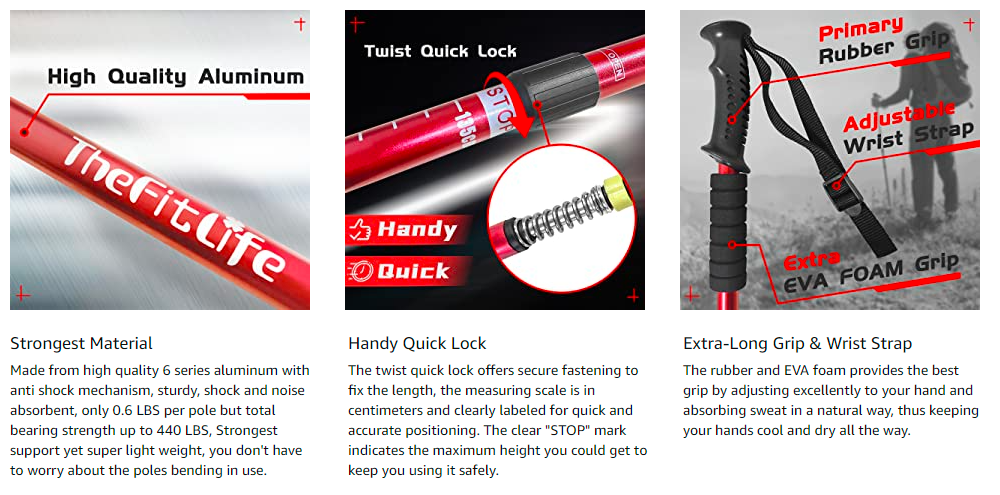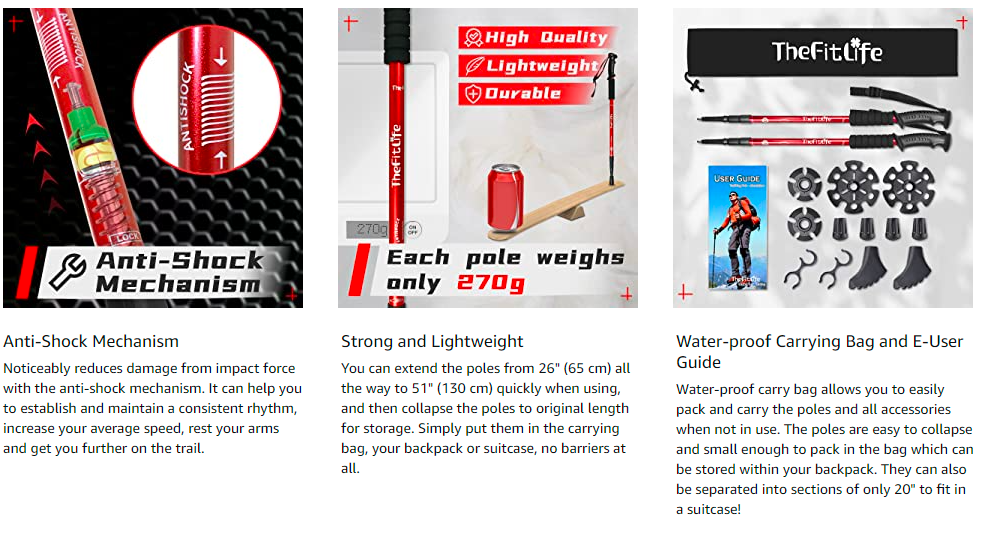 Additional information
| | |
| --- | --- |
| Weight | .897 kg |
| Dimensions | 12 × 3 × 3 cm |
| Size | Waist:30"-35", Waist:36"-41", Waist:42"-46" |